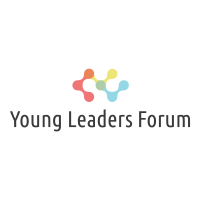 ​
The Young Leader's Forum (YLF) is a student run organization created at The Faculty of Business & Economics by students to provide a platform for all students to gain knowledge and practical experience that will help them in their future careers. Our aim is to equip future leaders in business and public service and bridge the gap between academia and industry insights as well as best practises.
YLF gives companies access to an ingenious talent pipeline through the university's Faculty of Business & Economics. Companies are also able to engage with students and market themselves as a potential future employer.
Our future events are as follows:

9 October 2019 Africa's New Gold: The Intellectual Capital of Africa
This event will be a 1.5 hour long expert discussion about the untapped intellectual capital found in Africa and how it is being underutilised to advance investments, corporate opportunities, development goals and partnerships opportunities across the world. The discussion will be held with some representatives from Northern and Southern African countries.
5 November 2019 The Fourth Industrial Revolution – 4IR
This will encompass a keynote address as well as a panel discussion unpacking the latest developments in topics around the 4IR. We will look at how companies can stay competitive, exploit opportunities as well as ensure they are prepared for this new era in life and business. We will also unpack exactly what is the 4IR and what it means.

6 November 2019 Who Is In Charge? Clarifying Responsibilities For Career
Development Within The Organization

This seminar will be presented in partnership with Associate Professor Brigitta Szabo-Balint.
The aim of the workshop is to present the results of a recent research (survey of 1,000 employees and interviews with employers) carried out in relation to the topic. A further goal is to discuss the results in a roundtable with representatives of the employer and student side (as prospective employees), and explores the views of both sides on career issues at work.