OUR VISION 
is to become an inspiring, globally recognised community of business professionals, which inspires its members throughout their professional lives to bring relevant impacts to the local socio-economic environment.
OUR MISSION 
is to inspire people to achieve their best by delivering high-quality business education in a student-centred, global environment. It is committed to building a higher education institution that supports all its stakeholders in achieving the best they can in their business life.
Strategic Principles of the School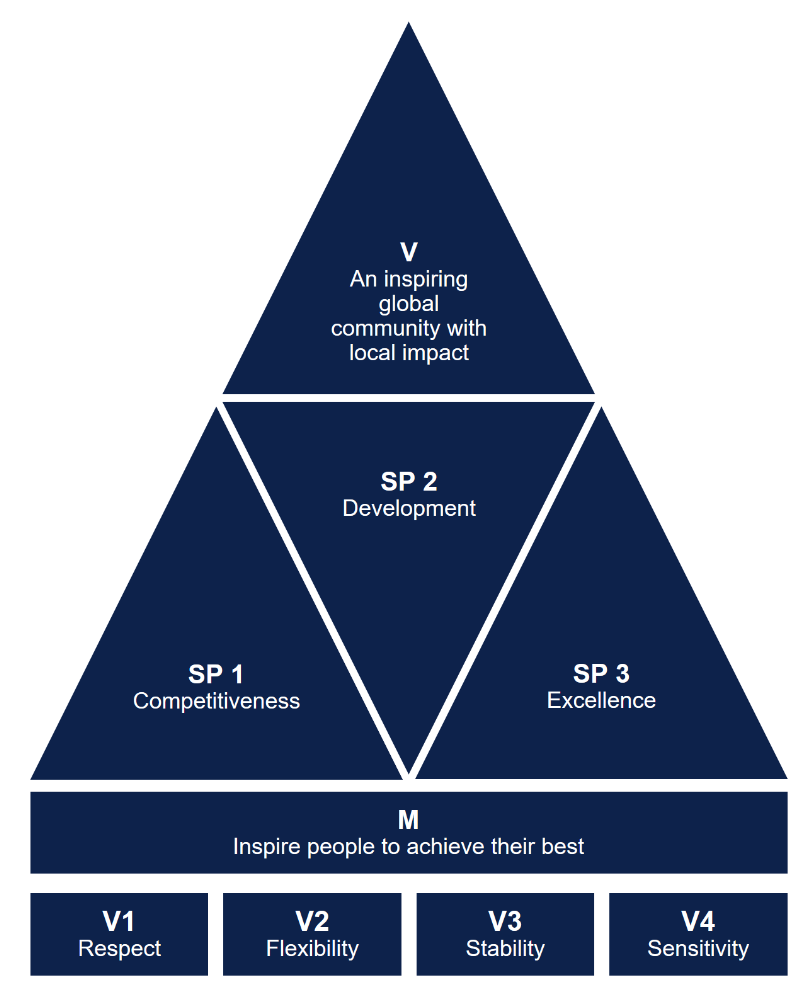 ​
Core values
We are proud of our values, which serve as the foundation for our vision, drive our mission and framework our strategy:
V1| Respect
the School respects individual and collective performance, motivating and supporting careers and wellbeing of its stakeholders
V2| Flexibility
the School operates in a rapidly changing environment and so are its stakeholders, in which flexibility and innovative attitude is considered to be a key success factor
V3| Stability
UPFBE is a 50-year-old school with experience and knowledge inherited and further developed by generations, which is committed to providing a stable background to its stakeholders
V4| Sensitivity
openness of the community towards the individual, the environment and general social issues is a characteristic the School can be proud of, and due to which the School can be an open-minded, friendly place.