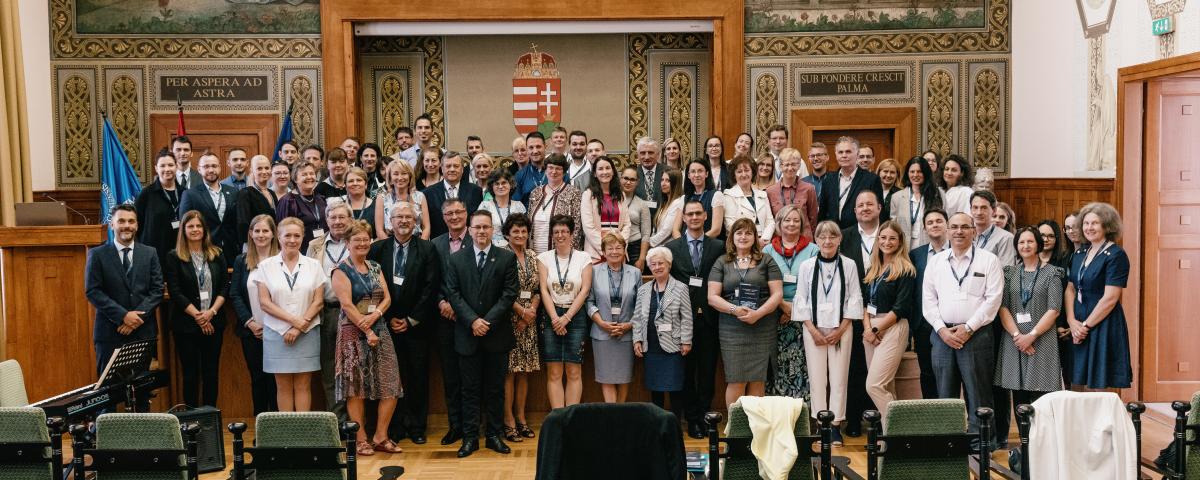 The Department of Leadership and Organizational Sciences at the Faculty of Business and Economics, University of Pécs, Hungary organised in 2022 
3rd Ferenc Farkas International Scientific Conference
with the title
"Management Revolutions"
On 3 and 4 June 2022, for the third time, we commemorated Dr. Ferenc Farkas with the biennial conference, whose work and teaching and research theme of the Department of Leadership and Organizational Sciences were the subject of this year's presentations on management, entitled "Management Revolutions".
130 participants in 13 sessions gave over 80 presentations. The conference was held in a hybrid format to adapt to a changing world, with some participants joining online. In addition to the high-quality presentations, the conference also featured a cultural program. A book of abstracts of the presentations was produced before the conference. The double-peer-reviewed papers are included in the online conference proceedings. In a post-conference satisfaction survey, the majority of participants rated the event as excellent. 
The aim of our conference is to preserve the scientific heritage of Professor Farkas, so in line with his fields of research, papers were born in the following topics:
Management: general management, business management, HRM, international management, innovation management, CSR, communications management
Management of SMEs: small and medium enterprises, entrepreneurship, family businesses
Theoretical Aspects of Management: theoretical-methodological issues of business and economics
Macroeconomics Aspects of Management: labour market, digital society, economic policy
Civil Sector Management: community sector, civil sector, sectoral civilian endeavor
Regional and Tourism Management: tourism management, regional and spatial development and management
Management Education: digital education, future of learning, trends in learning in cultural institutions and organizations
Coaching: theoretical-methodological issues and the practice of coaching
Accepted studies can be published in the electronic conference proceedings with ISBN number or in one of our partner journals, depending on the preliminary selection of the participant. Our partner journals are the following:
Acta Oeconomica Universitatis Selye
Civil Szemle
Forum on Economics and Business / Közgazdász Fórum
Hungarian Cultural Studies
Marketing & Menedzsment
Multidisciplinary Challenges, Diverse Responses / Multidiszciplináris kihívások, sokszínű válaszok
Tourism and Rural Development Studies / Turisztikai és Vidékfejlesztési Tanulmányok
Tudásmenedzsment
Pictures from the conference are available at the links below:
The abstract book can be downloaded from here.
The conference proceedings can be downloaded from here.
The paper about the results of the post-conference survey can be downloaded here.