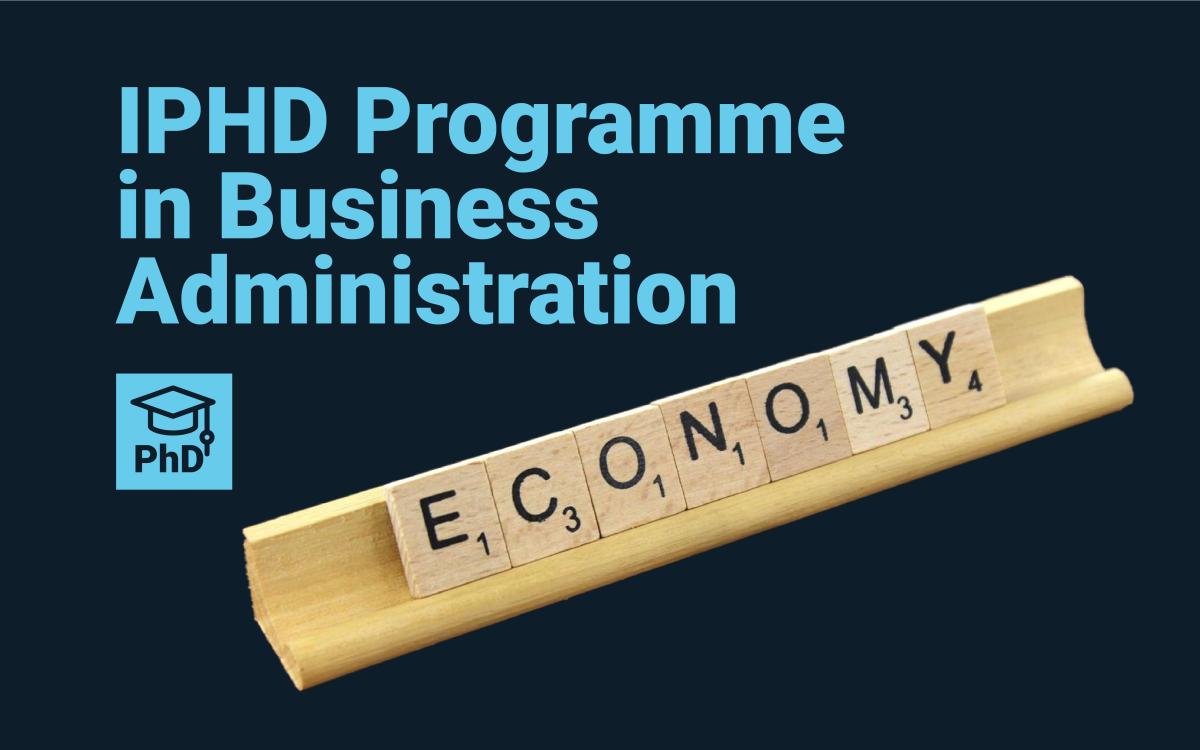 IPhD Programme in Business Administration
Duration of training: 8 semesters (4 years)
Intake: Fall
The Faculty of Business and Economics at the University of Pécs established its International PhD Programme in Business Administration for professionals in the world of business or in public administration and with several years of experience in their field.
The programme merges the advantages of contact-based and distance education drawing on the contribution of nationally and internationally recognized experts. The programme's design favourably combines the traditions of American education (where several years of formal education is needed to obtain the doctoral degree) and the European (with limited number of classes and a strong emphasis on independent dissertation research). The direct educational period consists of four semesters during which students are required to be on campus. Students each semester spend approximately 10 days on campus attending classes, consulting their supervisor on their research topic and doing further research in the Library.
For more details about the programme please click here >
| Type of training | Finances | Educational time | Start of education |
| --- | --- | --- | --- |
| full time | 20 000 EUR | 8 semesters | Fall semester of 2024/2025 academic year |
Application
Application fee: €100
Deadline of application: 15th May.
Decisions on admission are made by the 15th of July the latest.
The start of the consultation period depends on the number of applicants. 
Consultation opportunity with supervisors: continuously (not only in teaching periods).
You can read more infomation about the application process, fees and finances and transfer data in our application guide >
The application procedure in a nutshell
Codes and guidelines of the admission process >
A wide range of scholarship opportunities await our students, find out more by clicking here! Be sure to read about the Stipendium Hungaricum Scholarship Opportunity!
Apply with Stipendium Hungaricum Scholarship >
Educational Prerequisites 
In order to be eligible for university studies in Hungary, a student must demonstrate that they meet several requirements for the programs. There are certain general entry requirements that all students must meet. 
Language Requirements 
A firm knowledge of English is absolutely necessary to be able to take our courses in English. Concerning the international programmes offered by the Faculty, the language requirements are the following. 
Documents to submit with application 
The applicant must submit the following documents by uploading them to the online application portal of the University of Pécs. 
Finances - Fees 
All international students, registered for a full-fledged degree program, pay tuition fee to the University of Pécs. Please find the tuition fees of the different international programs of our Faculty. 
Contact
If you have questions or you need help please do not hesitate tolajos.maria [at] ktk.pte.hu ( contact us).
Do you have any question?
Want to know more about our programmes? Fill out the following form and include any questions you have.
Watch the student review about the Programme!
Check out our video about the Programme!