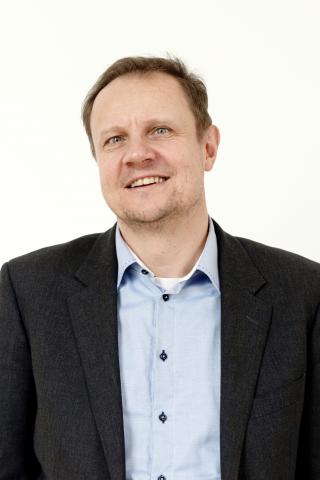 Dr. Zoltán Gál
Please ask for an appointment in email.
Zoltan Gal is a full professor in Finance at the Faculty of Economics & Business, at the University of Pécs, Hungary. He is the president of the Hungarian Regional Science Association, member of the European Regional Science Association Council (ERSAC)  and  regional ambassador of the Global Network of Financial Geography.  He was an invited expert at European Commission DG Research  and project manager of INTERREG, ESPON and in macro-financial  FP7 projects. He has been a senior researcher at the Center for Regional Research of the Hungarian Academy of Sciences since 1993, and since 2012 at the Center for Economic and Regional Research.  His research fields include regional finance, international finance, international economics, regional economics, financial geography, and regional innovation. He studied finance, economic history and economic geography at Queens University in Belfast and  holds dual MA degree from the Central European University (Budapest) &  New York State University (Albany) and PhD in Financial Geography.  He has been a visiting scholar at a number of prestigious universities including the University of Oxford, UK and Trinity College Dublin, Ireland. He is member of the editorial boards of international journals.
Gál Z. (2010)
The Golden Age of Local Banking – The Hungarian Banking Network in the Early 20th Century. Budapest: Gondolat Kiadó. 202 p. (ISBN:978-963-693-035-6) http://www.rkk.hu/en/topicalities/new_book_of_zoltan_gal.html
Gál Z., Ptacek, P. (2019)
The role of mid-range universities in knowledge transfer and regional development: the case of five Central European regions.  I.: Varga, A-Erdős, K (eds). the Handbook on Universities and Regional Development. Edward Elgar Publishing, 2019. 279-300  
Sass M, Gál Z, Juhász B. (2018) 
The impact of FDI on host countries: the analysis of selected service industries in the Visegrad countries, POST-COMMUNIST ECONOMIES 2018:1 p. 1-23.
Gál Z , Schmidt A (2017) 
Geoeconomics in Central and Eastern Europe: Implications of FDI In: Munoz J M (szerk.)Advances in Geoeconomics . 344 p. London; New York: Routledge Europa Economic Perspectives Taylor & Francis Group, 2017. pp. 76-93. () 
Gál Z , Kovács S Zs (2017)
The role of business and finance services in Central and Eastern Europe In: Lux G , Horváth Gy (szerk.) The Routledge Handbook to Regional Development in Central and Eastern Europe . 340 p. London; New York: Routledge, 2017. pp. 47-65. 
Gál Z. (2015)
Development of international financial centres in Central and Eastern Europe during transition period and crisis: The case of Budapest, REGIONAL AND LOCAL STUDIES/STUDIA REGIONALNE I LOKALNE 2015:(2 (60) pp. 53-80. (2015).
Gál Z., Ptacek, P. (2011)
The role of mid-range universities in knowledge transfer in non metropolitan regions in Central Eastern Europe. EUROPEAN PLANNING STUDIES 19:(9) pp. 1669-1690. IF: 1.228 DOI, WoS,