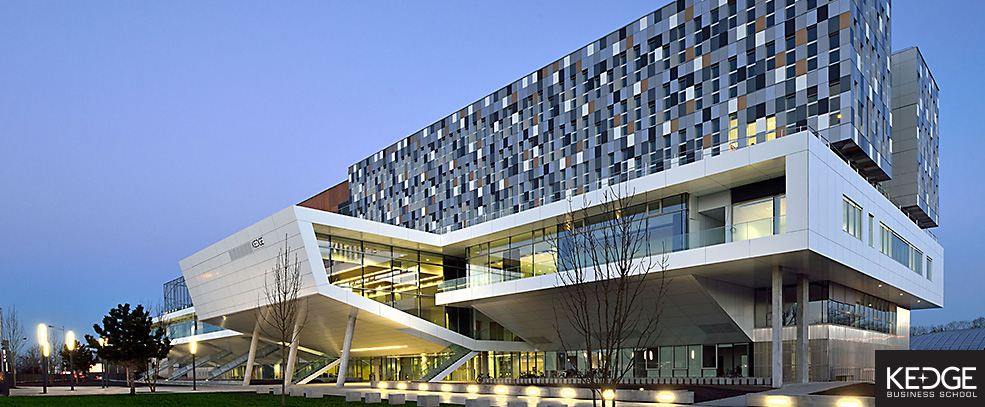 In accordance with the agreement made between Faculty of Business and Economics of the University of Pécs (UP FBE) and Groupe Kedge Business School Bordeaux (Kedge) students attending Business Administration and Management BSc Programme at the University of Pécs can also acquire a BSc degree from the partner university, in addition to their Hungarian certificate.
Upon successful completion of this course of studies, UPFBE students will graduate with the following double degree:
The UPFBE's 3.5 year BSc Business Administration and Management diploma based in PÉCS; and
the 3-year KEDGE Bachelor diploma (KBA) from KEDGE BS ("Programme Superieur de Gestion et Commerce") based in BORDEAUX.
Application has to be conducted through Neptun! Deadline: 10 March 2023
The official language of the institution is English but students can attend French language courses at both schools.
Time and length of study programme
BSc: 2 semesters (semester 5th and 6th has to be spent at the partner university and the internship must also be completed with them)
Finances
No tuition fee is charged by the receiving institution, but other expenses have to be covered by the students. Erasmus scholarship can be applied for. A dormitory place is provided.
Conditions
Students who have fulfilled all the prerequisites, applied within the framework number and have a recommendation from the director of the program will study for one academic year (semester 5 and 6) and for one semester internship at KEDGE BS where they will follow the KBA program.
The students must complete a total of 181 ECTS, minimum credits taken in KEDGE BS for bachelor students are 60 ECTS (2 academic semesters). They have to accomplish Thesis – Research Methodology and Thesis – Consultation at UPFBE online during their stay in Bordeaux.
Students must complete a 20 weeks minimum internship for 30 ECTS supervised by KEDGE BS.
The students must pass a sulitest.
The students must officially certify their English language proficiency equivalent to TOEFL 550 or other equivalency.
The list of optional courses are reviewed and approved by the parties.
For any furhter information, please contact Lívia Kovácsné Tóth.