2021. October 15. 13:20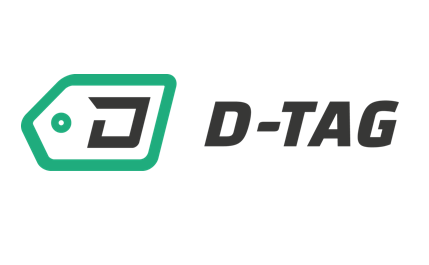 D-TAG analytics Inc. is a consulting and market research firm providing Business Intelligence solutions via Big Data & Social Media Analytics. We aim to serve companies and organizations that seek to improve their decision-making and value by leveraging our expert team of analysts, consultants, and cutting-edge technology.
The Internship:
D-TAG, a Hungarian-American company, has offices in Seattle, Budapest, and Pécs (Kozármisleny), Hungary. We are currently looking for motivated students and fresh graduates to join our Blended Virtual Internship Program.
Please note that exceptional participants might be offered to renew their Internship contract, or even be offered part-time or full-time employment.
We are very flexible and understanding with our student interns, as we respect class schedules and exam season. We always work together to find an arrangement that suits both of our interests.
What We Offer:
No internship fee required
Opportunity to learn from professional experts of the industry
Possibility of long-term employment
Participate in in-house trainings, Social Media Analytics Boot-Camp
applicants public transport passes free of charge to facilitate access between our office and applicants' homes as well as PTE
Tasks During the Internship:
Members of the Internship Program will participate in various activities related to sales, marketing, research, and analytics, although these are not limiting. Some examples of tasks may be found below:
Marketing field:
Designing creatives and campaign content, copywriting
Blog Post Writing
Developing content across the 360* Communication strategy
Preparing and moderating webinars
Community Management (Across D-TAG Official Channels)
Multimedia Material Creation and Editing
Business Development / Sales Process / CRM Infrastructure
Market research:
Conducting desk research, market research, building Social Media Analytics Reports
Support and Participate in D-TAG Speaker / Networking Events
Boolean query writing for search term definition
IT Development (depending on applicant's skills)
Required Time Dedication:
We expect our interns to be available 8 hours/week. The only exceptions to this schedule are:
Regular, student class times and student activities conflicting with regular working hours
National holidays
Special flexibility considerations will be given during exam season.
Applicant may have the opportunity to e-work, but there are fixed times which must be respected when presence is required at the office. E-work privileges will be extended based on performance and trust.
Please note that successful applicants must submit their full semester schedule before starting the Internship.
Preferred Candidate Requisities
At least 18 years of age, and fluency in English is a must.

Fluency in additional languages is a big plus!
Be open for e-work, telework
Ability to take initiative, be proactive, and not afraid to bring and develop new ideas for the benefit of the company
Currently pursuing a degree in business, international relations, marketing, economics, statistics, IT or related fields.

Strong writing skills in English

Proficiency in PowerPoint and Excel

Multimedia skills (design, image, audio, video editing)

Strong research skills

Additional technical skills are strongly preferred, especially with regards to data processing

Positive attitude
Solid communication skills and willingness to work in a team environment
For more information, please contact us 
In order to apply, please send your most updates CV and a one-page Letter of Intent (also known as a Cover Letter) showing why you would like to join and what you think you can bring to our team.
ALL MATERIALS MUST BE SENT IN ENGLISH.