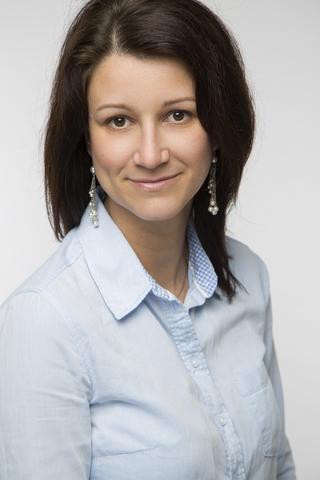 Mónika Galambosné dr. Tiszberger
tiszbergerm

[at]

ktk.pte.hu
Galambosné Tiszberger Mónika 2002-ben szerzett diplomát a Pécsi Tudományegyetem Közgazdaságtudományi Karán. A Központi Statisztikai Hivatalnál töltött 5 év után 2008-tól oktat a karon. Doktori fokozatát 2012-ben szerezte meg. Oktatott tárgyai: Valószínűségszámítás és statisztika, Statisztikai modellezés, Makrogazdasági adatok statisztikai elemzése, Business Statistics, Alkalmazott statisztika és ökonometria. Kutatási területe a mintavételi és becslési módszerek.
Dennie, A ; Kerekes, Zs ; Lariviere, C ; Lessel, C ; Dignard, C ; Schutt, L ; Smith, A ; Tiszberger, M ; Eger, T ; Nowrouzi-Kia, B et al.
The influence of health behaviours on sleep quality and quantity in a Canadian mining workforce
In: Kevin, Teoh; Nathalie, Saade; Vlad, Dediu; Juliet, Hassard; Luis, Torres (szerk.) Book of Proceedings : 13th Conference of the European Academy of Occupational Health Psychology : Adapting to rapid changes in today's workplace
Lisbon, Portugália : European Academy of Occupational Health Psychology, (2018) p. 460
Erkko, Autio ; Szerb, László ; Komlósi, Éva ; Tiszberger, Mónika
The European Index of Digital Entrepreneurship Systems
Luxembourg, Luxemburg : Publications Office of the European Union (2018) , 158 p.
Galambosné, Tiszberger Mónika
The weight of weighting - an empirical study based on the OECD better life index
BUSINESS AND MANAGEMENT REVIEW 9 : 3 pp. 443-450. , 8 p. (2018)