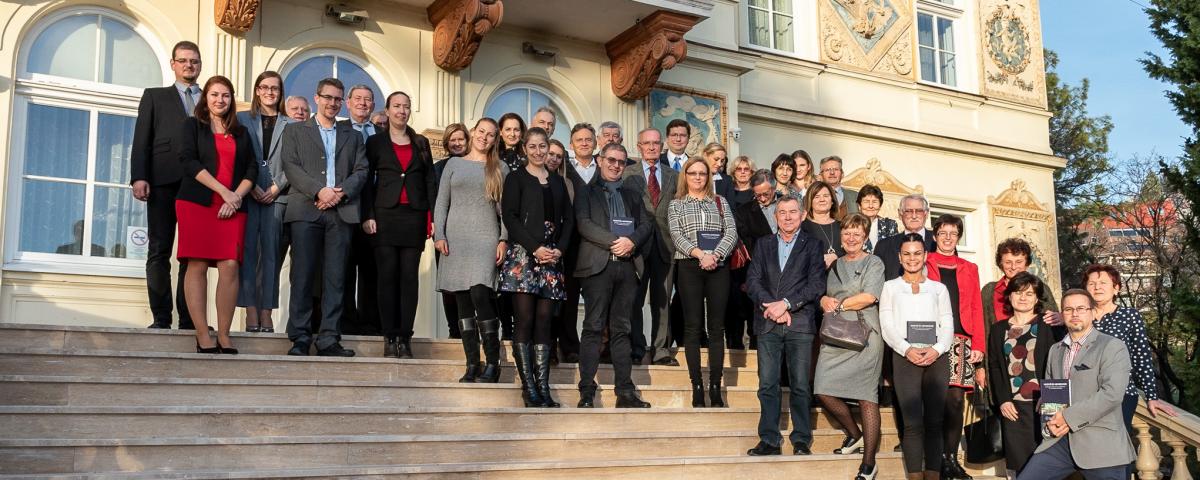 Director: Dr. Ákos Jarjabka
The Department of Leadership and Organizational Sciences was launched on July 1, 2015, and as such carries on its predecessor the Department's research and educational activities.
The disciplines researched and taught by our qualified colleagues include change management, knowledge management, strategic management, project management, managing corporate culture, human resource management, corporate behavior, competencies development, as well as career, knowledge, and skills management counselling.
The Department is an organizer of conferences and individual guest lectures, it operates various research groups and thus, it actively participates in the Hungarian academic mainstream by publications, research and dissemination of findings.
It is of utmost importance for us to enhance valuable student-professor relations, cultivate student communities, organize extracurricular events, and thus to enrich knowledge gained in class with valuable memories and experiences. We pay special attention to skills development and to providing up-to-date readers as well as internship placement opportunities.  
The Department is proud of its relations to external experts, professor emeriti, and of its relations to the Honorary Doctorsof the university.