2021. October 26. 14:38

Is this your final semester in the bachelor's programme? Or perhaps you missed the application deadline of the trainings that started in September? Would you supplement your bachelor's degree with a master's degree as well?
If so, let us recommend our master's programmes to be launched in February 2022!
Why come to Pécs and choose us?
As a student of the Faculty of Business and Economics of the University of Pécs not only will you learn and develop yourself in a modern and continuously renewed environment but you will also enjoy the diverse offer of leisure time (cultural and entertainment) services of the city of Pécs, a university city.
Lovers of arts have many museums and exhibitions to choose from. Those more fond of lighter entertainment can enjoy a large supply of cinemas, restaurants and cafés.
What is more, the city is located right at the foot of the MecsekMountains, making the city attractive for nature-lovers with its large number of hiking trails!
Application
You can register for the courses announced at the webpage https://apply.pte.hu/en_GB/, the handling of which is really simple; should you get lost, still, our video guide may assist you!
Also, we collected all the steps of the application so that you should not miss anything, either they are documents to be uploaded or the oral admission exam! For information on exact admission procedure click to.
Deadline for application: 15 November 2021
Why is it worth studying and FBE and what will you get as a student? Listen to the opinions of our students about our trainings and student life!
Or look behind the scenery and discover the Pécsiközgáz feeling at our Instagram page!
Credit recognition
Our trainings are open to all, and so it is possible to start our master's programmes even with a non-economics bachelor's degree. You must be aware, though, that in this case you need to submit a credit recognition request to continue your studies. Annexes to the request formed filled out are copies of the transcripts and the certificate.
For further information on the credit recognition procedure visit the website at https://ktk.pte.hu/en/credit-recognition.
INFORMATION
Do not hesitate to turn to the staff of our Foreign Affairs Office with your questions concerning the trainings and the admission procedure!
https://ktk.pte.hu/en/colleagues/eszter-nora-rozs
https://ktk.pte.hu/en/colleagues/maria-lajos
https://ktk.pte.hu/hu/munkatarsak/battyani-reka 
Address: PTE Közgazdaságtudományi Kar (Faculty of Business and Economics, University of Pécs) – Külügyi Iroda, H – 7622 Pécs, Rákóczi út 80., 1st floor
We do hope that you will soon be member of our community!
Contact person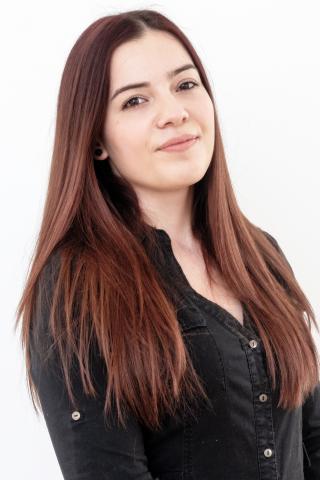 Administrative Specialist, International Relations Coordinator
lajos.maria

[at]

ktk.pte.hu