2019. November 11. 08:37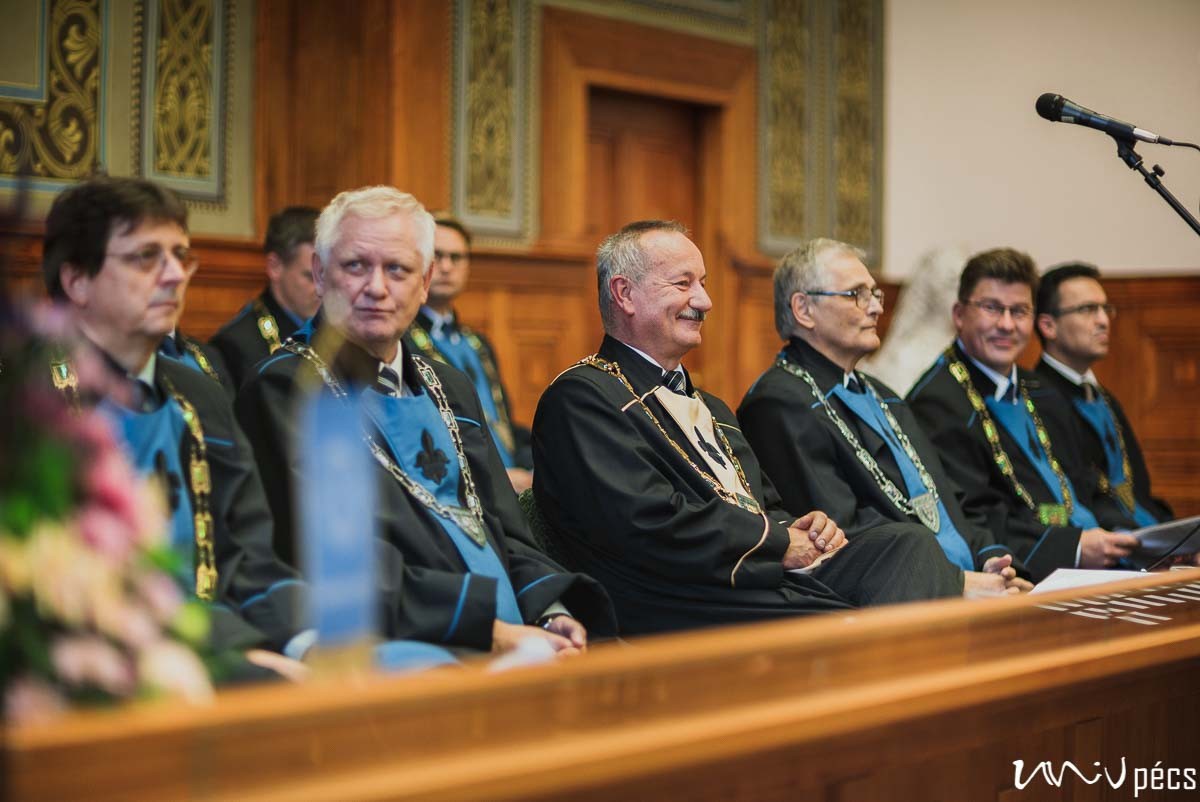 Faculty of Business and Economics, University of Pécs (UPFBE) had the honour to award Doctor Honoris Causa title to Professor Hugh Sherman officially expressing its gratitude for his dedication and commitment towards continuously developing and strengthening the institutional cooperation between OU and UPFBE over the past two decades.
In 1996 Professor Sherman as Associate Dean of Ohio University, College of Business (OU) provided significant assistance in launching the Simonyi Summer Program that has been jointly run by OU and UPFBE ever since. Creating the joint Summer Program certainly brought new perspectives to the then  already 7 year old institutional cooperation between the respected institutions.
Thanks to Professor Sherman's initiative, several UPFBE students could participate on OU's MBA program as exchange students in the past years. He furthermore, played an active role in refocusing and restructuring the institutional cooperation between OU and UPFBE. His active contribution and supervision was highly appreciated among others in the process of creating UPFBE's Simonyi Business and Economic Development Center in 2013; just as in case of the official celebration of the 25th anniversary of the institutional cooperation and the inauguration of the Ohio classroom in Pécs in 2014, and in the organisation of the joint scientific conferences in 2018 in Pécs and in 2019 in Athens, Ohio. These programs and activities ensured that the institutional cooperation became an active on personal-professional relationship based real cooperation involving more than 30 faculty members from both institutions.
UPFBE is proud to have Professor Sherman among its Doctor Honoris Causa acknowledging Professor Sherman's continuous efforts, significant contribution and support in shaping the institutional partnership.