2021. November 15. 11:48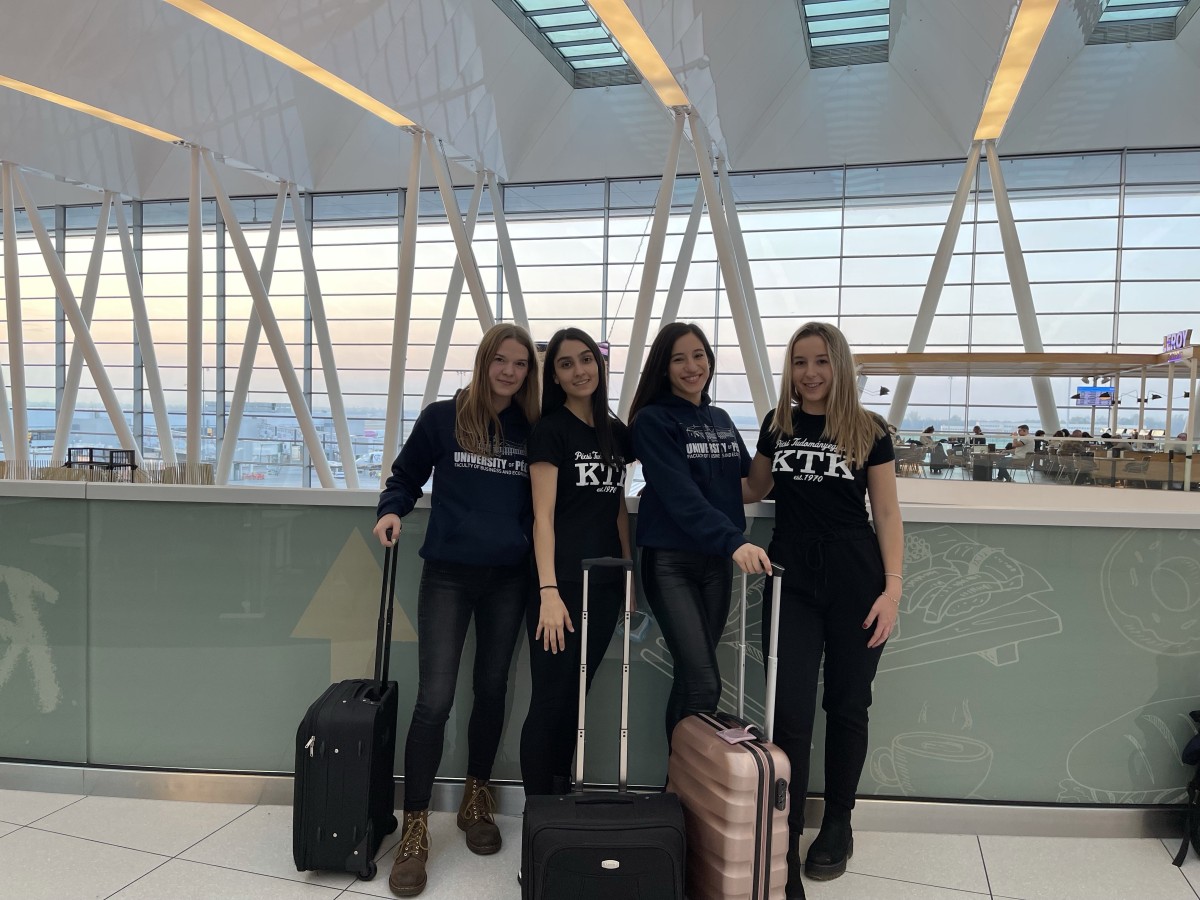 There was a contest organized in Paris, called Entrepreneurship Days on th 8-9th of November where universities of 6 countries nominated their groups of four students. One of our Student, Csenge Tóth sent us this travelogue:
"Hi everyone!
I am Csenge Tóth, a third-year BA student studying Business Administration and Management. I had the opportunity to participate in a contest called Entrepreneurship Days on 8-9th November in Paris, where universities of 6 different countries nominated their groups of four students.
The event was similar to Hackathon which is organised by PTE in every year. The groups were made from the different countries, not the countries were competing each other. That is why I worked with French , Czech, and German students. We worked on the idea of University of Potsdam for 2 whole days, and I was very glad to apply my knowledge regarding enterprise development which I gained during courses with Dr. Zsolt Bedő. It was very interesting to experience how people from other cultures and countries think about the certain topic.
After the "compulsory" programmes, in the evenings, teambuilding started. Both nights we gathered with the students. We visited the Eiffel tower, the Basilica, Champs Élysées, and Arch of Victory as well. Every student was very friendly and open to a conversation anytime. They helped us a lot especially regarding French public transport.
It was a quite unique trip for me, as it was the very first time that I travelled by plane. I admit that I was afraid before the trip as from my best friends until the driver of our transfer said that: "A plane never stayed in the air, it always landed somehow." They did not calm me down, that is sure. Fortunately, we got home safely, after gaining many experiences and new friends.
Hereby, I would like to thank Dr. Zsolt Bedőfor giving me this opportunity to participate in this contest and this trip where I gained many important experiences regarding my future career as well. Also, I would like to say a huge thanks to the Faculty of Business and Economics, for the Marketing and International Relations Office for providing us very comfortable and cool PTE KTK "uniforms" for the travel."