2019. October 17. 14:18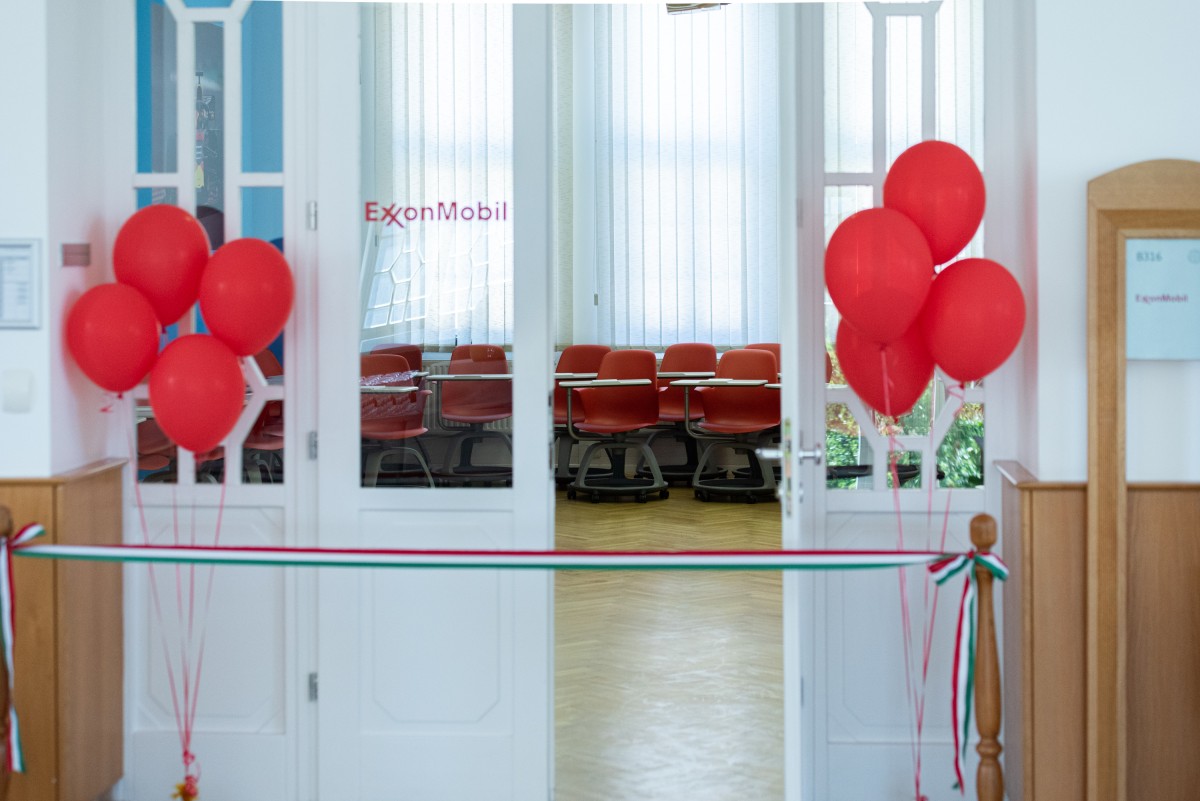 The University of Pécs Faculty of Business and Economics has held its official semester opening ceremony in Halasy-Nagy József Ceremony Hall on the 5th September 2019.
After the ceremony the newly renovated room, B316 had been inaugurated thanks to thesignificant financial  support  of ExxonMobil.
The company ExxonMobil was represented by Toby Hays (the PMI Accounting Process Manager of ExxonMobil) and Romke Noordhuis (the Lead Country Manager of ExxonMobil) both on the Opening Ceremony and on the Inauguration . The Faculty-'s regional corporate connections were also represented, as Szabolcs Rabb, the secretary general of the Pécs Chamber of Commerce and Industry attended the ceremonies, too.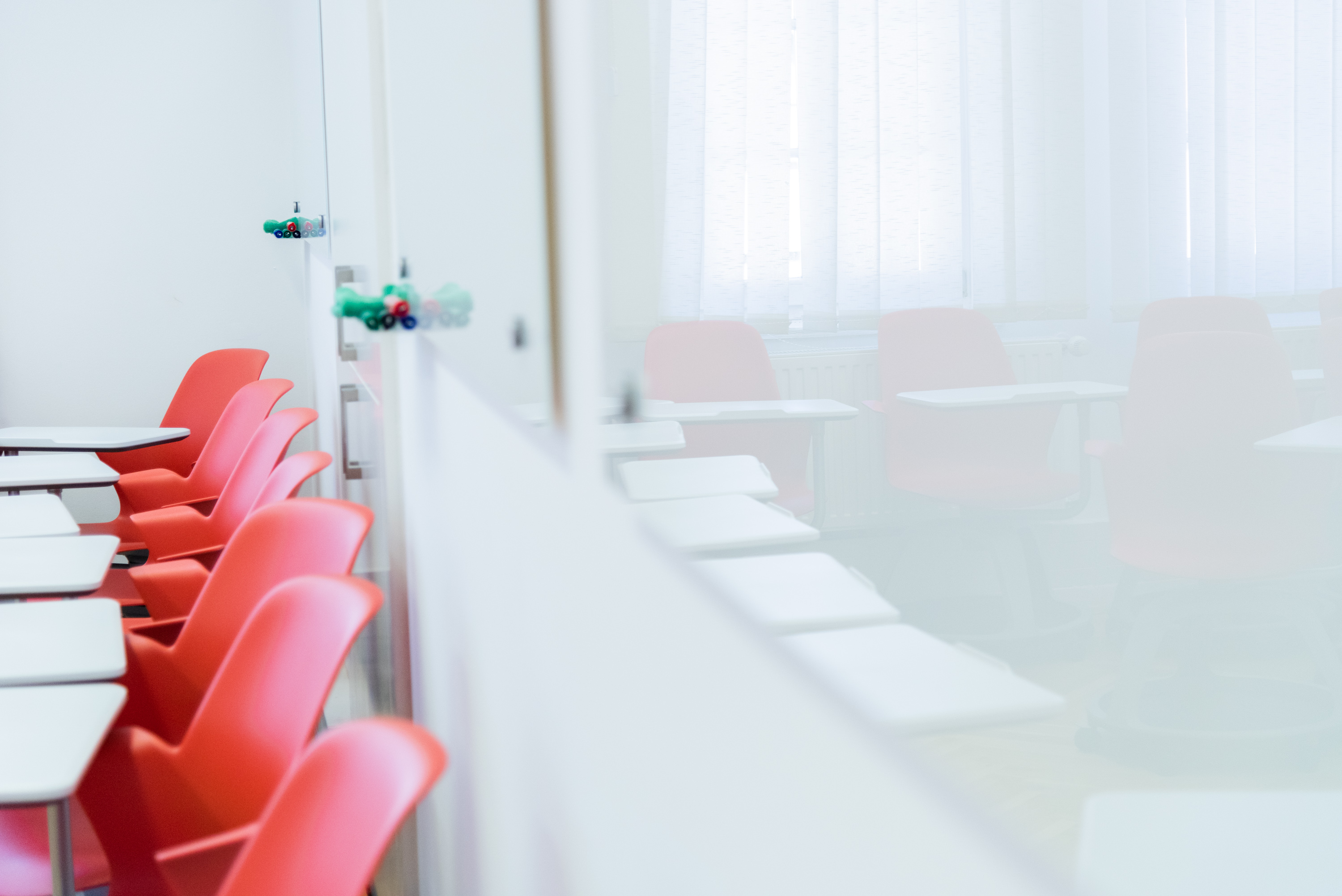 Szabolcs Rabb as an Alumnus of the Faculty was encouraging the freshmen to take the opportunities offered by UPFBE. In his speech he was highlighting that beside the professional knowledge they need to acquire the most important skills like creative thinking, problem solving and the openness for new ideas. "Pécs is an intellectual workshop where we are working on numerous economic innovation projects in partnership with the Faculty of Business and Economics". The students of the School can benefit from this cooperation as there are several national and international career opportunities available for them.
Krisztián Szűcs, Vice-Dean of  UPFBE reinforced this thought and in addition he emphasized the followings:
"The economy has always needed and needs nowadays economists with marketable knowledge and skills. The recognition of the UPFBE diploma is based on the competitiveness of its graduates. Our Faculty has been highly ranked in the higher education rankings for years now, the education is of excellent standards but it is even more promising that the School can successfully prepare its students for the competition on labor market and in the business world."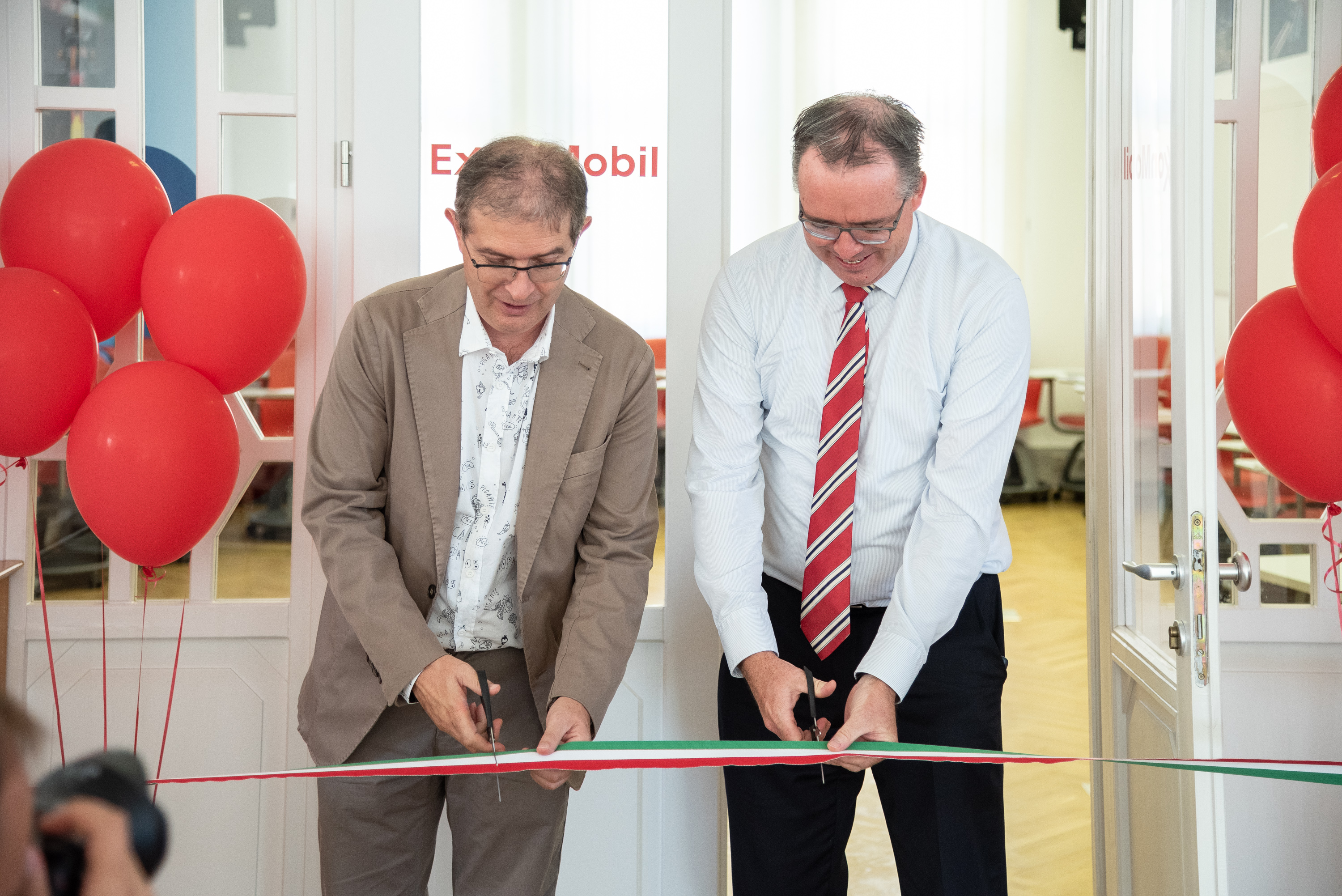 Zoltán Schepp, the Dean of the Faculty highlighted in his speech on the inauguration ceremony thathe trusts in  the way the Faculty is cooperating with the world of practice since besides others it brings numerous infrastructural development and do the students can gain the knowledge and skill-set required by the corporate world in a more comfortable environment.
Romke Noordhuis mentioned that he was happy to see how many students participated in the opening- and inagurationceremony. The manager has emphasized that many of his colleagues have a UPFBEdiploma and he hopes that ExxonMobile can welcome a high number of UPFBE students and graduates as a trainee or a full time employee in the future, too. Furthermore, he beliefs that thanks to the new room sponsored by the company it will be more pleasant to spend years as a student on UPFBE campus.
The ceremony  represents the importance of regional, national and international corporate connections in everyday life of UPFBE.