2021. April 8. 10:08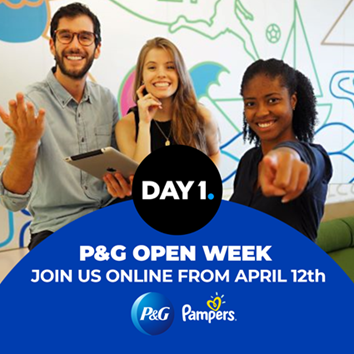 The Procter & Gamble Co. invites you to participate on their Open Week.
The aim of the event is to give you the chance to meet representatives from all of their business unit, and to be able to ask questions directly to them regarding their career, everyday work, responsibilities, and of course, about opportunities available at P&G.
Date of the Open Week: 12th – 15th April, 2021
Timings for the week – all sessions will take place between 4 pm and 6 pm:
Monday 12th: Sales
Tuesday 13th: Logistics (focusing on Business Planning and Customer Collaboration)
Wednesday 14th: Brand Management
Thursday 15th: Finance
For registration and further details visit the following page: PG Hungary Open Week 2021 (pgcareers.com)