Visiting Professor Programme framework
Dear Colleagues,
We would like to introduce the new Visiting Professor Program in which we are able to receive foreign professors for short and long-term mobility.
The programme was created according to the School's strategy and the European Foundation for Management Development requirements.
Visiting Professor Programme types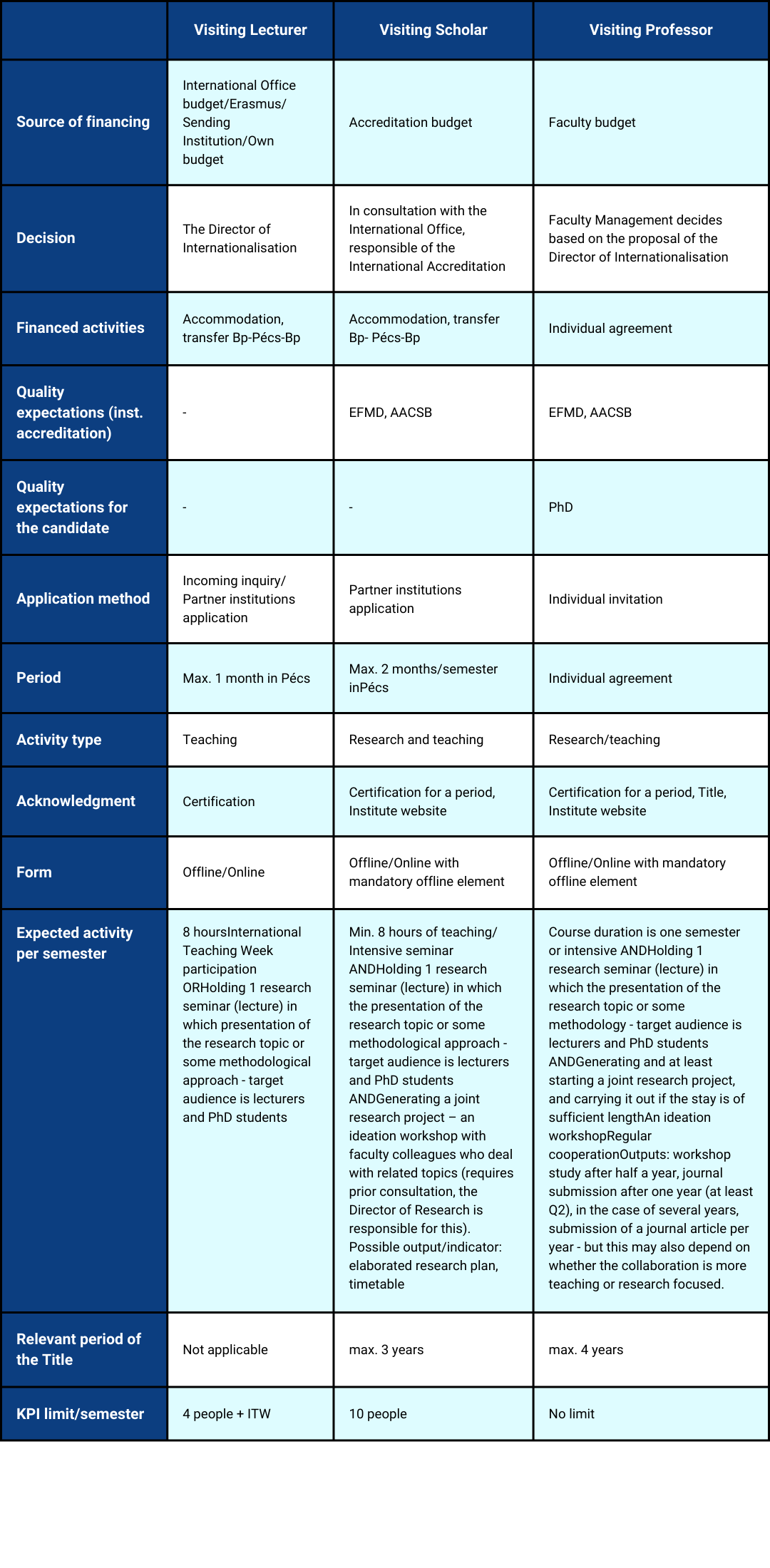 Teaching solutions
Keeping guest lectures
Holding a joint course in cooperation with a UPFBE colleague
Holding an independent course: Instead of the colleague (due to the TÉR (Performance Evaluation System) agreement and mutual learning, he also participates in the class) or announcing a new C, B2 course.
Process
Initial steps: inbound and outbound contact, category negotiation and identification (period, target group, institution, country). Responsible: International Office
Security check: The International Office sends it to the PTE University Security Department (if it has not already been done at UPFBE)
Organisation of education: The International Office, together with the International Accreditation Coordinator, notifies the Director of Institution, Programme Leader and the Vice-Dean of Educational Affairs. After the decision, the director of the institute consults with the UPFBE institute lecturers, and the International Office connects the incoming and receiving lecturers.
Implementation: conclusion of a contract (Memorandum of Understanding, Exchange Agreement, Etc.), organization of the established support form, management of administration. Responsible: International Office