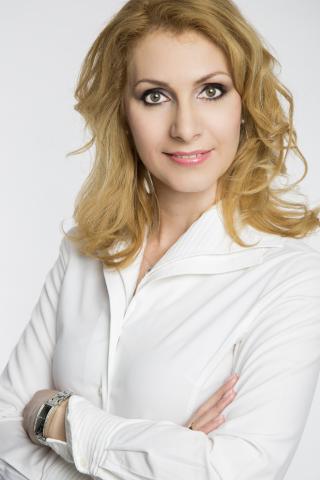 Dr. Beatrix Lányi
lanyi.beatrix

[at]

ktk.pte.hu
Dr. Beatrix Lányi is assistant professor at the Institute of Marketing and Tourism.  She received her PhD in 2008. She also has BA in Finance, MSc in Marketing and MSc in English Language Translator. Main fields of her research are pharmaceutical and health marketing, innovation marketing and global marketing. She is actively involved in mentoring activity in the Simonyi Business and Economic Development Center and in the TalentSpot. She also has modules on other Faculties, she lectures Pharmacy and pharmaceutical industry marketing as well as Health marketing classes at the Faculty of Pharmacy and at the Faculty of Health Sciences.  She was exchange lecturer at University of Ontario Insititue of Technology, Canada; ISC Paris, France;  Niels Brock Business College, Denmark; VTT Technology Studies Group, Finland; University of Sheffield, Great Britain; ISM University of Management and Economics, Lithuania; Universidad de León, Spain and Bahcesehir University, Turkey.
Lányi, Beatrix
A fogyasztói információforrások megítélése az OTC gyógyszerek piacán
KÖZÉP-EURÓPAI KÖZLEMÉNYEK 11 : 3 pp. 105-115. , 11 p. (2018)
Lányi, Beatrix ; Németh, Péter
E-egészségügyi technológiák alkalmazása a nemek tükrében
In: Józsa, László; Korcsmáros, Enikő; Seres, Huszárik Erika (szerk.) A hatékony marketing : EMOK 2018 Nemzetközi Tudományos Konferencia konferenciakötete
Komárno, Szlovákia : Selye János Egyetem, (2018) pp. 205-216. , 12 p.
Bányai, Edit (szerk.); Lányi, Beatrix (szerk.); Törőcsik, Mária (szerk.)
Tükröződés, társtudományok, trendek, fogyasztás: Egyesület a Marketing Oktatásért és kutatásért (EMOK) XXIII. országos konferencia: Tanulmánykötet
Pécs, Magyarország : Pécsi Tudományegyetem Közgazdaságtudományi Kar (PTE KTK) (2017) , 730 p.