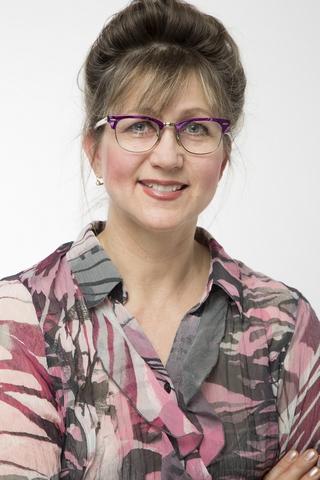 Dr. Judit Mátyás
matyas.judit

[at]

ktk.pte.hu
Mátyás Judit got her degrees in German and Hungarian 1985 at the University Pécs. Since 2000 she is teaching at the Faculty of Business and Economics, University Pécs, she is a member of the Department of Marketing and Tourism. 2003 she got MBA-degree (Marketing), 2005 she gained the PhD degree in Applied Linguistics. Her research topics are marketing-management, reading methods of German professional literature, learning and reading startegies, marketing, advertising language, storytelling, international marketing, German business language, language teaching methods, business communication. Since 2007 she is a mentor of the double degree program Hagen-Pécs, since 2008 she is the leader of the language examination center BGE Budapest-KTK Pécs. Her educational areas are Business German, Marketing, Grundlagen des Marketing, Marktforschung und Sektorales Marketing.
Mátyás, Judit
Marketingkommunikáció és reklámnyelv a digitalizáció világában
In: Baranyiné, Kóczy Judit; Fehér, Ágota (szerk.) "Útkeresés és újratervezés" : XXI. Apáczai-napok konferencia 2017. november 16.
Győr, Magyarország : Széchenyi István Egyetem Apáczai Csere János Kar, (2018) pp. 81-89. , 9 p.
Mátyás, Judit
A reklám szerepe a fiatal fogyasztók életében a reklámingerek és a reklámüzenet nyelvi megformálásának tekintetében
In: Józsa, László; Korcsmáros, Enikő; Seres, Huszárik Erika (szerk.) A hatékony marketing : EMOK 2018 Nemzetközi Tudományos Konferencia konferenciakötete
Komárno, Szlovákia : Selye János Egyetem, (2018) pp. 450-460. , 11 p.
Mátyás, Judit
A JÓ REKLÁMÜZENET SIKERTÉNYEZŐI ÉS VESZÉLYFORRÁSAI p. 32 , 1 p.
In: Mátyás, Judit; Raffay, Zoltán (szerk.) Generációk a turizmusban. I. Nemzetközi Turizmusmarketing Konferencia: Absztraktkötet
Pécs, Magyarország : Pécsi Tudományegyetem Közgazdaságtudományi Kar (PTE KTK), (2018) p. 92