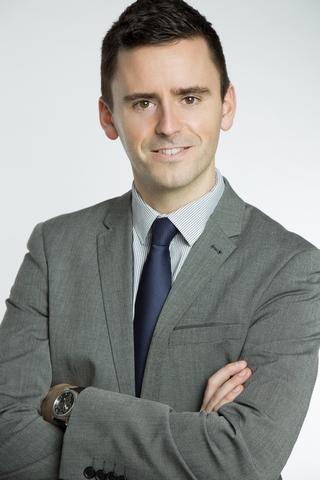 Dr. Péter Németh
nemeth.peter

[at]

ktk.pte.hu
After his graduation and receiving his MSc diploma in the field of marketing Dr. Péter Németh was the student of the PhD Program of Business Administration at the UP. He got his Ph.D. in 2019. His dissertation's title: The decision-making of male buyers about grocery shopping locations. His primary research interest is the investigation of gender differences in shopping and shopping locations. Since 2012 as a researcher he participated in many research project, he gained experience in case of several industries. Since 2016 he is assistant lecturer, and from 2020 on he is assistant professor at the Department of Marketing and Tourism. He teaches subjects on the Hungarian and English Programme. His main courses are related to marketing, marketing research and retail marketing. Since 2019 he is the head of the CoRe lab Consumer Research lab at the Faculty.
Eszter, Pál ; Németh, Péter
Examination of the Differences in Third-Place Food Consumption Across Different Age Groups pp. 84-85. , 2 p.
In: Mátyás, Judit; Raffay, Zoltán (szerk.) Generációk a turizmusban. I. Nemzetközi Turizmusmarketing Konferencia: Absztraktkötet
Pécs, Magyarország : Pécsi Tudományegyetem Közgazdaságtudományi Kar (PTE KTK), (2018) p. 92
Lányi, Beatrix ; Németh, Péter
E-egészségügyi technológiák alkalmazása a nemek tükrében
In: Józsa, László; Korcsmáros, Enikő; Seres, Huszárik Erika (szerk.) A hatékony marketing : EMOK 2018 Nemzetközi Tudományos Konferencia konferenciakötete
Komárno, Szlovákia : Selye János Egyetem, (2018) pp. 205-216. , 12 p.
Németh, Péter
A férfi generációk vásárlási helyszíneinek többszempontú vizsgálata - 1516 főt érintő országos megkérdezés alapján
TAYLOR: GAZDÁLKODÁS- ÉS SZERVEZÉSTUDOMÁNYI FOLYÓIRAT: A VIRTUÁLIS INTÉZET KÖZÉP-EURÓPA KUTATÁSÁRA KÖZLEMÉNYEI 10 : 3 (33) pp. 53-63. , 11 p. (2018)