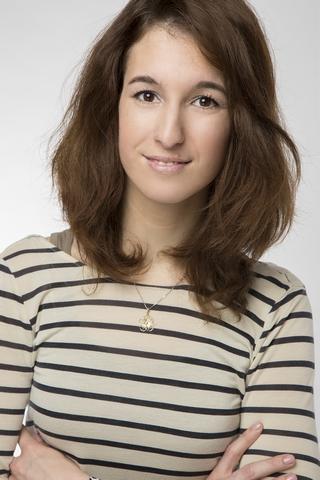 Dr. Petra Rácz-Putzer
Putzer Petra got Master of Science in Economics degree at the University of Pécs in 2009. In the same year she started her doctoral studies at Doctoral School of Business and Economics, University of Pécs, Faculty of Business and Economics. She obtained her absolutorium in January 2013. In 2014 she finished her Certified public accountant studies. Her research field is corporate social responsibility (CSR), focusing on possible future directions of the concept. She defended her Doctoral Thesis in June 2015. From January 1, 2018 she works as an assistant professor at the Institute of Marketing and Tourism. She teaches different subjects on Bachelor and Master levels: Marketing, Sales Management, Marketing Calculations, Marketing Finance, Marketing Channels, Foundation Marketing, Small and Medium Business Management and Marketing Decisions, Responsible Marketing. As a mentor, she also contributes to the work of the Competence and Talent Development Centre and Simonyi BEDC.
MTMT code: 10021545
MTMT name: Putzer Petra Eszter
Gerdesics, Viktória ; Putzer, Petra
Place placement - filmek, desztinációk, turisták
TURISZTIKAI ÉS VIDÉKFEJLESZTÉSI TANULMÁNYOK 3 : 4 pp. 33-47. , 15 p. (2018)
Gerdesics, Viktória ; Putzer, Petra
Place placement, avagy filmek a helymárka és a turista szolgálatában
In: Józsa, László; Korcsmáros, Enikő; Seres, Huszárik Erika (szerk.) A hatékony marketing : EMOK 2018 Nemzetközi Tudományos Konferencia konferenciakötete
Komárno, Szlovákia : Selye János Egyetem, (2018) pp. 253-264. , 12 p.
Petra, Putzer ; Viktória, Gerdesics
FILM, MARKETING, TOURISM: CAN IT WORK? p. 83 , 1 p.
In: Mátyás, Judit; Raffay, Zoltán (szerk.) Generációk a turizmusban. I. Nemzetközi Turizmusmarketing Konferencia: Absztraktkötet
Pécs, Magyarország : Pécsi Tudományegyetem Közgazdaságtudományi Kar (PTE KTK), (2018) p. 92