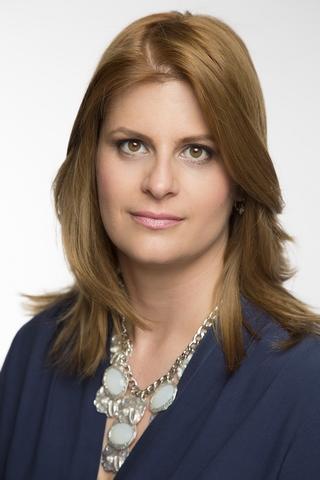 Dr. Zsófia Ásványi
asvanyizs

[at]

ktk.pte.hu
Please ask for an appointment in email.
Ásványi Zsófia was graduated from the Faculty of Humanities University of Pécs in 1999, after finishing the master programme on English language and literature. Still in this year she received her master degree in Human Resources Management at the same university. She graduated from the Faculty of Law University of Pécs in 2010 and received her PhD degree at the same Faculty in 2013. Before starting her academic carrier Ásványi Zsófia was working in the field of HR at multinational companies. She has been working as an assistant lecturer at the Faculty of Adult Education and HR Management University of Pécs since 2007 - and as an assistant professor at the Faculty of Business & Economics since 2016. Her primary professional fields are theories and practices of national and international human resources management and labour law. 
Ásványi, Zsófia
A hallgatói, tanulói foglalkoztatás (2018)
XV. Magyar Munkajogi Konferencia, 2018. október 9-11., Thermal Hotel Visegrád,
Ásványi, Zsófia ; Nemeskéri, Zsolt
School-to-Work Transition of Disabled Young Adults
In: Tibold, Antal (szerk.) Munka és egészség : Tanulmányok a munkatudományok és a foglalkozásegészségügy határterületeiről
Budapest, Magyarország : Edge 2000 Kiadó, (2018) pp. 5-19. , 15 p.
Ásványi, Zsófia ; Nemeskéri, Zsolt
Megváltozott munkaképességű személyek atipikus foglalkoztatása a Dél-Dunántúlon: egy empirikus felmérés tapasztalatai
In: Dobrai, Katalin; László, Gyula; Sipos, Norbert (szerk.) Ferenc Farkas International Scientific Conference = Farkas Ferenc Nemzetközi Tudományos Konferencia 2018
Pécs, Magyarország : Pécsi Tudományegyetem Közgazdaságtudományi Kar Vezetés- és Szervezéstudományi Intézet, (2018) pp. 305-322. , 18 p.