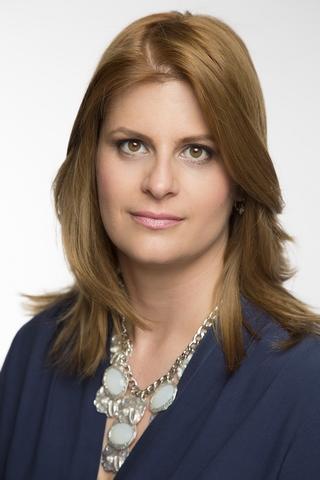 Dr. Zsófia Ásványi
asvanyizs

[at]

ktk.pte.hu
Zsófia Ásványi graduated from the Faculty of Humanities at the University of Pécs (UP) in 1999 with a degree in English and Secondary School Teacher (MA) and a degree in Human Resource Management (MA). She graduated from the Faculty of Law and Political Sciences of UP in 2010 and received her PhD degree in 2013. In 2017 she obtained a qualification in Counselling and Dispute Resolution, in 2010 she obtained a New Mediator Training from the American Federal Mediation and Conciliation Board and in 2021 she qualified as a labour lawyer. In 2023, she earned her habilitation (work tenure) at the Faculty of Economics of UP.
Since September 2015, she has been working as an assistant professor at the Faculty of Business and Economics, UP. Her teaching portfolio ranges from BSc to PhD in Hungarian and English languages, covering many areas of human resource management. Her teaching activities in 2016 and 2017 in Management and Leadership MSc programme were awarded by students with the "Teacher of the Year." In 2018 she received the "Golden Katedra" award from the Rector of UP. She has been teaching in bachelor's and master's programmes at five different faculties of PTE for many years.
Prior to his university career, she worked in the private sector in the field of human resources. In addition to her teaching and research activities, she currently provides consultancy services to a number of organisations on HR, employment and labour market issues.
Ásványi, Zsófia:
Technology vs privacy at work
MANAGEMENT: JOURNAL OF CONTEMPORARY MANAGEMENT ISSUES 27 : 2 pp. 261-282. , 22 p. (2022)
 
Ásványi, Zsófia ; Barakonyi, Eszter ; Riedelmayer, Bernadett:
Az imposztor szindróma munkaerő-piaci relevanciája
MARKETING ÉS MENEDZSMENT 56 : 2 pp. 59-71. , 13 p. (2022)
  
Ásványi, Zsófia:
Strategic Human Resource Management
Budapest, Magyarország : Wolters Kluwer Hungary (2022) , 286 p.

Máté, Vörös ✉ ; Zsófia, Ásványi ; Diána, Ivett Fűrész:
The Hard Truth on Fixed-Term Employment and Organizational Performance - Survey-Based Evidence from Hungary
ZAGREB INTERNATIONAL REVIEW OF ECONOMICS AND BUSINESS 25 : 2 pp. 165-181. , 17 p. (2022)