The Master of Science Applied Management program, originally launched and validated in 2005, is designed for those who already hold a BA degree in Business or Economics-related areas and wish to deepen their knowledge and develop skills associated with a successful business or professional career.
The aim of the program is to prepare students to be managers able to perform effectively in a globally competitive and changing environment. This specialized two-year program delivered and taught in English, leads to an MSc degree in Applied Management.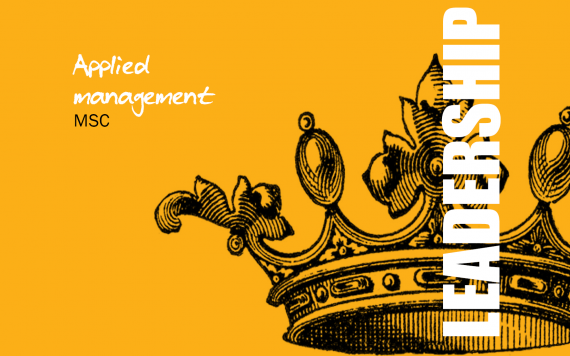 Degree: Master of Science (MSc/ Honours) Applied Management
Duration of training: 2 years (4 semesters)
Deadline of application: 30/11/2019
Next starting date: 10/02/2020
Intake: Spring
Type of training
Finances
Educational time
Start of education

Type of training

nappali

Finances

államilag támogatott

Educational time

4 félév

Start of education

szeptember/február

Type of training

nappali

Finances

400 000 Ft/félév

Educational time

4 félév

Start of education

szeptember/február

Type of training

full-time study

Finances

1 300 EUR (400 000 Ft) / semester for citizens of EU member countries I 3 750 EUR / semester for citizens of all other countries

Educational time

4 semesters

Start of education

spring
Application
The applicant is obliged to have a Business or Business-related degree.
A Business degree can be: BA or BSc in Business Administration or in Economics or in Accounting and Finance, etc. A business-related degree means that the applicant attended some business-related modules or courses but does not have a Bachelor degree in business. In this case, the applicant will be obliged to take the missing courses in our Bachelor Program.
The applicant has to submit the following documents by uploading them to the online application portal of the University of Pécs at https://apply.pte.hu
Minimally CEFR B2 level language exam certificate (TOEFL/IELTS/Cambridge/ECL ) less than 2 years old 
BA degree and
Transcript of studies (and their superlegalized English translation)
Europass CV in English
The payment receipt of the €100 application fee
Doctor's certificate
The mailing address of the Study Department is:
University of Pecs, Faculty of Business and Economics
Business Degree Program in English
H-7622 Pecs, Rakoczi str. 80, Hungary.
Deadline for application
For non-EU students, the application deadline is 30th November
For EU-students: 31st December
Applications submitted after 30th November/31st December will be considered for the next academic year. 
Application process
We confirm the receipt of application materials via e-mail.
The Assessment Board reviews and evaluates every application and makes a decision within 15 working days after receiving the application fee.
Every applicant is informed of the decision of the Assessment Board immediately via e-mail.
If the applicant meets the requirements and is informed of her/his acceptance s/he must then pay the tuition fee (€3250) and send us the payment receipt.
After receiving the tuition fee, the applicant will be provided with an official Acceptance letter with which s/he can contact the Hungarian Embassy and apply for a Visa.
The tuition fee can only be refunded if an official visa-rejection document is provided by the Hungarian Embassy and forwarded to our above address.