2021. June 2. 10:05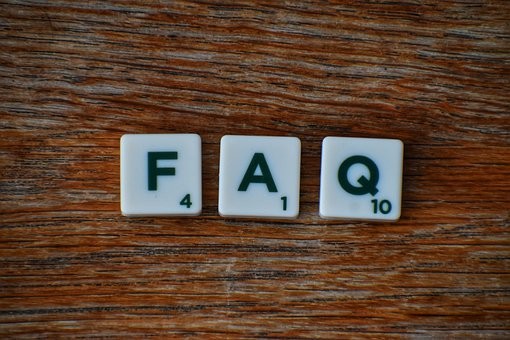 Application deadlines and how to apply:
For Bachelor level programmes the deadline is the 30th of June.
For Master level Programmes the deadline is the 31st of October.
For the International PhD programmes the application deadline is the 15th of May.
You can apply in our online application system, DreamApply.
That is where you can choose our Programmes, create a profile, and upload all the necessary documents.
Is there any scholarship opportunity to help international students to join to the UPFBE?
The biggest scholarship our university can offer is the Stipendium Hungaricum Scholarship Program (managed by the Tempus Public Foundation).
Under the egis of this program the tuition fee is covered by the Hungarian Government. You are entitled for a monthly stipend and your accommodation is provided in the first year. From the second year you are also entitled for a monthly allowance within the scholarship program.
Application period usually starts in the middle of November and it lasts two months.
Tha Faculty can offer the Alma Mater Study Scholarship, which is already supports the best-performing international fee-paying students in the undergraduate programme. We are extending this opportunity to our postgraduate programmes as well. For the best-performing fee-paying students (who belong to the best 10% in the particular program and semester), the Alma Mater Study Scholarship provides the opportunity to get a discount up to 50% of the tuition fee. The percentage calculation is based on the adjusted credit index.
 How is the student life in Pécs?
Pécs is a very international city in term of international students. We have about 4500 international students from the total amount of students 22.000 from all around the world.
Pécs is a Mediterranean location with historical city centre, surrounded by the Mecsek Mountains. The country itself is in the middle of Europe, so you can take a short trip in the neighbouring countries on the weekends, which is very affordable with bus or train.
About the campus life and accommodation opportunities you can find more information here.
What are the opportunities after graduation from one of our BSc Programmes?
You can start to work immediately after graduation or you can continue your studies at one of our MSc Programmes, later in our International PhD Programmes.
There is a high employment ratio for those who graduated in our Business School and there are a lot of international companies in Hungary, - some of them in Pécs, some of them in the capital - and they are constantly looking for international business graduates.
Is there any sort of Internship in the Bachelor level? Are we only collaborate in Hungary, or we have any Internship opportunity abroad?
On the BSc Business Administration Programme there is one semester compulsory internship what you must complete. On the BSc Tourism and Catering, there are two semesters of training.
At our faculty we have an Internship Center who are there to help you find you a place in Hungary. If you are a fee-paying student there is the opportunity for the Erasmus Scholarship as well. Then you can complete your internship abroad, which is a wonderful experience.
Is it ok if I only speak English?
To interact with local people and to live in Pécs English is enough.
It is an international city, in any shops, anywhere you go you can find people who will understand you. You can manage any official issue; they speak English in these offices.
You can see English signs everywhere, in Hospitals, Medical Care Centers, even on the buses.
There is an opportunity to learn Hungarian language as well in our Language Center if you wish. It must be noted that participate in Hungarian Language Courses is a requirement from the Stipendium Hungaricum Scholarship holders.
For admission you must have a B2 level English exam.
How the current Global Pandemic affects how we deliver our classes?
All the classes are being held online now. We are doing even the exams online. We are hoping that we can slowly get back to hybrid education, (which is a combination of online and face to face education) soon and we can start our master programmes face to face on the Spring semester 2022.
On the MSc Programmes, is there only theoretical classes or there is practice as well, like business cases for example?
There are a lot of practical oriented project and programmes that you can join. Like summer schools and Hackathons. There are a lot of partnerships with companies who would provide the classes projects. Both master programmes are theoretical but at the same time highly practice oriented as well.
Are there any advanced English courses what we offer?
We usually suggest to our applicants if they do not have the required English proficiency to attend to our Faculty, then attend to the preparatory business courses in ISC (International Study Center), for 1-3 semester and they will measure your level and help you prepare to our admission process.
Once you admitted to the university, will we receive help from the University?
Before you arrive, you will get a fellow student mentor - who is already a student here - and she/he will answer all your questions. The International Office and the Study Department, also the Professors will help you with study related or official issues.
How to submit my application? What is the deadline?
The Stipendium Hungaricum Scholarship Program usually starts on the 15th of November, and you should collect and submit all the required documents until the middle of January.
You must apply via the DreamApply online application system.
If you will be nominated, you must participate on the admission interview during April-May, your documents will be evaluated, and you will receive the final decision around June.
In case of fee-paying students, the BSc programmes the final application deadline is the 30th of June. The evaluation process is the same, after your interview you will receive the business school's decision within a week.
If you interested to attend to MSc Programmes, the application deadline will be the 30th of October and you will start your studies on February in case your BSc degree is business related.
Have you got social media surfaces? Where the students can get together?
Have you got activities during the year? Do you have alumni membership? Where are the places the students can meet?
Yes, we got social media surfaces. You can follow is on Instagram, and Facebook. You can hear valuable information and student reviews as well in our YouTube channel.
Usually our Faculty is really vibrant, but f2f programs are postponed due to the current Pandemic. You still got the opportunity to participate programs organised by our TalentSpot.
We got International Student Ambassadors (ISAs) as well, these people are current students who act as a link between the university and the outside community. They use their own experiences to give people interested in university life an idea of what it is like to be a student. They assist at a variety of events; their role is to give a fair and accurate representation of the university from a student perspective. More information here.
Yes, we got Alumni Membership. Find more information about it here.
How many students get scholarship? How hard to receive an admission?
If you are nominated by your country and upload every required document and fulfil your personal interview, there is a high possibility that you will be accepted by our Faculty.
Regarding the scholarship program, I can confirm that thousands of applicants participating in this program, but usually it all depends on the details, like lack of documents.
After graduation
The University of Pécs is the oldest, high prestige university, which is also highly ranked. Our Faculty celebrated the 50th Jubilee in 2020, from which we spent 30 years on international field, so I can say that it is a status symbol to get a degree from UPFBE.
We received our first program accreditation from the European Foundation for Management Development (EFMD) in 2020 related to our Flagship Program, the BSc in Business Administration and Management programme.
However, we are continuously working on how to modernize the practice-oriented programmes to be more competitive.
After graduation, you will leave our school with a competitive business degree acknowledged by the sector all around the world.