2023. May 12. 09:14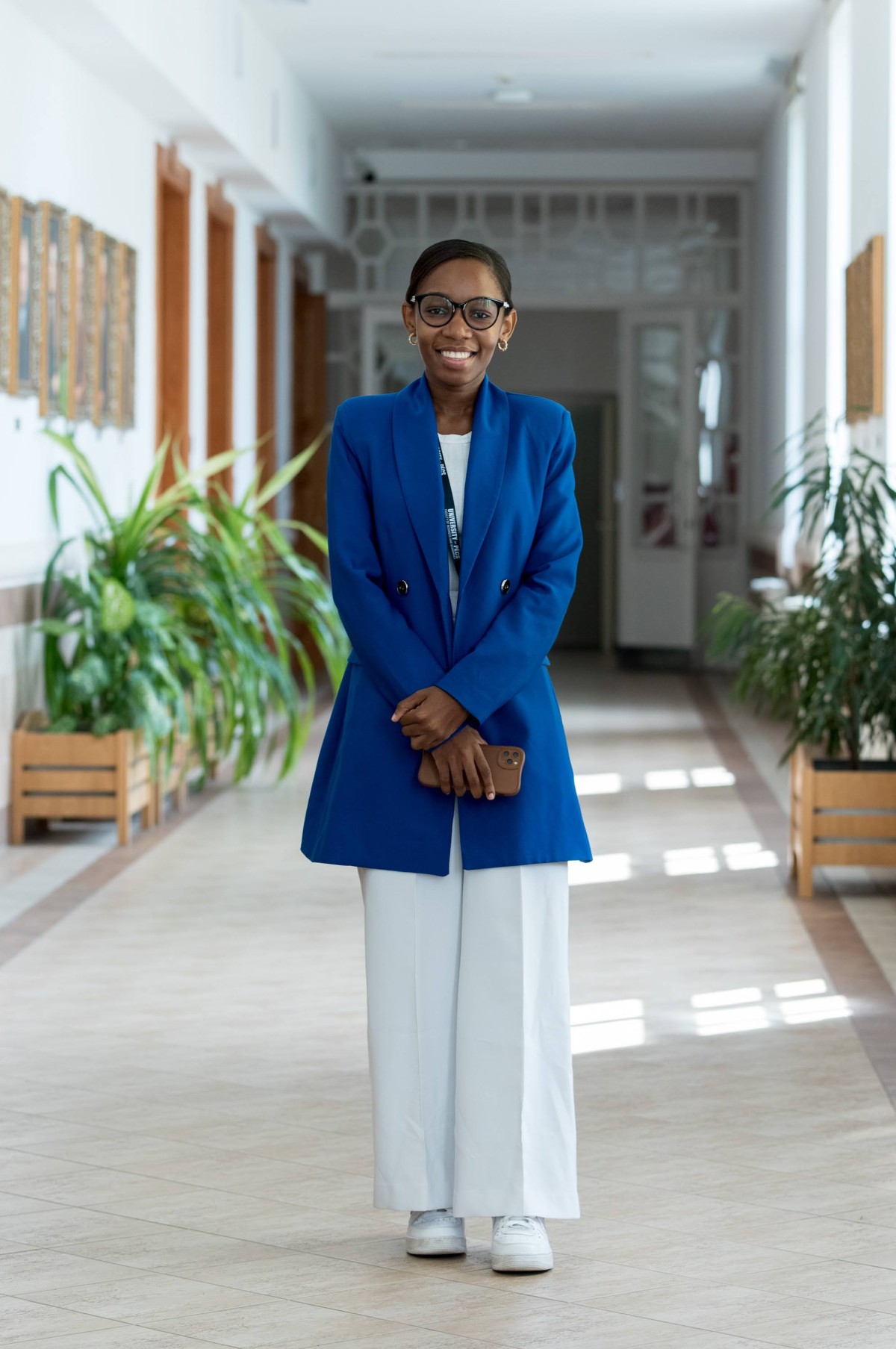 The Professor came from University of Botswana as a guest lecturer to offer guest lectures focused on sustainable supply chain management.
Please introduce yourself a little and tell us what is the aim of your visit this week.
My name is Katlego Ketlhaetse and I am under the employ of the University of Botswana as a lecturer in Logistics and  Supply chain managament at the University of Botswana. Our University and the  University of Pécs have a memorandum of understanding (MOU) which has enabled the evolvment of a long standing partnership between the two academic institutions,  so I'm here as a visiting lecturer under  an academic exchange programme between the two partner universities.  During my visit here, I  have the opportunity to offer guest lectures focused on sustainable supply chain management in the Operations Management class.
Is it your first time here in Pécs?
Yes, it is. I'm enjoying it so far. I have not had an opportunity to see much of the city itself  but  I have seen much of the Faculty of Business & Economics. The faculty staff I have met is amazing and it's a beautiful Faculty.  It is really interesting that the univerisity faculties here are located in different parts of the city because at my University we have a main campus  with all the faculties located there.
Did you have time for sightseeing?
Not yet but generally I think I'm impressed with the tradition and the language as well. Also the transportation networks in the city are really advanced and I think the  buildings  here uniquely represent the traditions of the country and are very beautiful. At the faculty I found the Rector's corridor with all those potraits to be a very interesting and unique area of the faculty building.
Let's talk a little about your work at University of Botswana.
As I've mentioned, I'm an expert in Logistics and supply chain management and it is offered as a programme at the Department of Management in  the Faculty of Business, University of Botswana – that is where I teach as well. Some of the courses that I teach include; Strategic Supply Chain Management, Logistics Management, Introductory courses to Supply Chain Management & Logistics Management, Principles of Purchasing, Procurement & Contract Management as well as  International Logistics. I offer several of these courses at undergraduate level. I also supervise research reports or dissertations for both undergraduate  and MBA students.
Although my expertise broadly lies in International Logistics and Supply Chain Management, I am really passionate about sustainable supply chain management, which is the primary focus of my guest lectures this week.  Some of my research interests within sustainable supply chain management  have gone to focus on exploring transparancy and traceability within supply chains for the attainment of true sustainability.  The motivation of this research focus emnates from the fact there are several firms, especially lead firms that claim to be more sustainable than they really are, so it becomes really difficult to truly address sustainability issues and measure the commitment of these firms to attaining sustainability if they are not fully transparent about their supply chain practices to their stakeholders or if  their products cannot be traced back to their origin.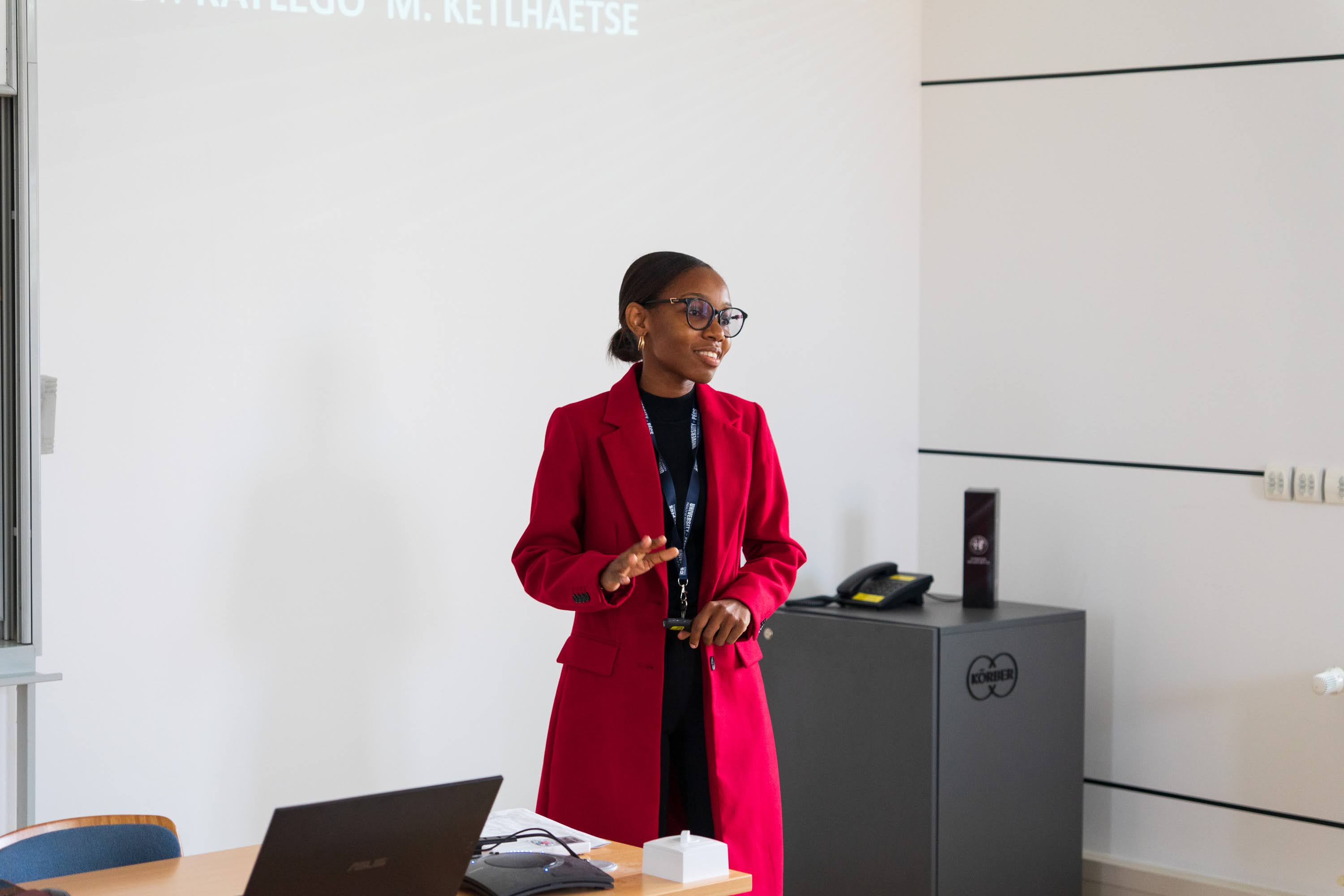 Is there differences or similarities in connection with the university/students/teaching that you have noticed during your stay?
I have noticed that here the classes/courses consist of slightly smaller groups of students compared to our university, which is of course also great as smaller groups mean greater interaction and engagement with students.  One other notable difference is that in Botswana all of our programmes are in English while you have most programmes in Hungarian. However I do have to say that the teaching methods, insfrastructure and technologies here are very similar to what we use.
What would you say is the most important and useful thing about this partnership?
I believe both partner universities can  learn from each other's best practice. Last week Professor Judit Pótó visited our university and now I'm here so I think we both have the opportunity to share and acquire novel knowledge and learning experiences as we interact with students and staff members from the partner universities. Further to that, I believe this partnership is an opportunity for both institutions  to strengthen international cooperation and research collaboration.