2019. October 22. 14:43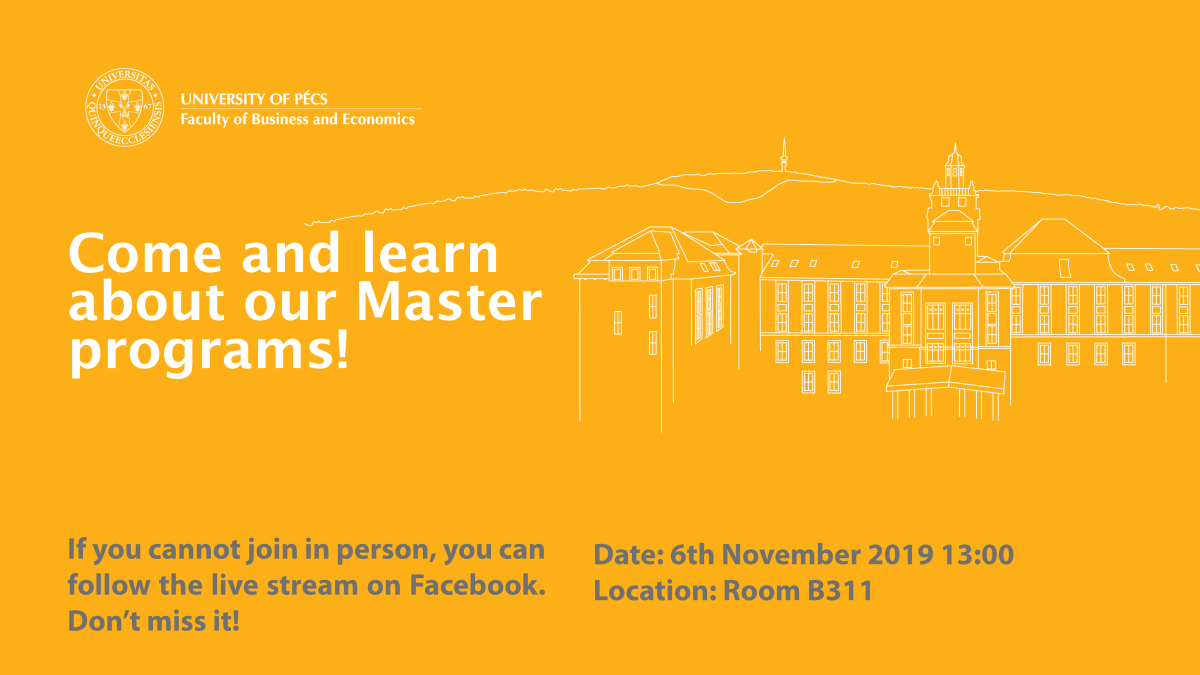 The Faculty of Business and Economics would like to invite you for its Master Programs' Open Day on the 6th November 2019 (Wednesday) at 13 o'clock in room B311.
If you are an undergraduate student and you feel like you would like to be one of our master students come and listen to the Heads of the MSc Applied Management and MSc Enterprise Development and Entrepreneurship Programs. They will talk about:
what does each program offer
opportunities after graduating
the learning outcomes, skills you gain during your studies
You will also get detailed information on the application process from the International Coordinator of the Faculty.
At the end you will have the opportunity to ask your remaining questions.
Come and join us in person or virtually on Facebook for the Open Day on the 6th November 2019, in room B311 at 13:00.