2023. November 20. 15:36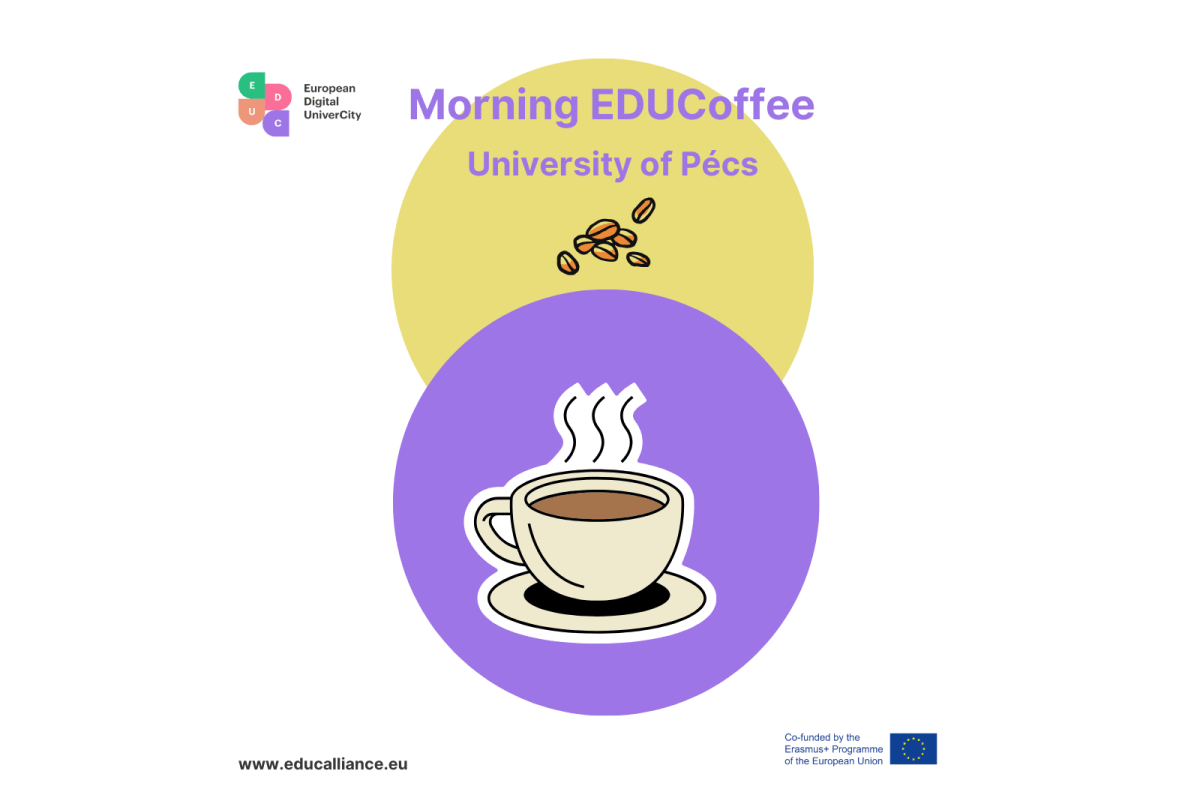 Are you familiar with the EDUC European University Alliance? Would you like to find out what kind of training and mobility opportunities it offers to the students of the University of Pécs?
The EDUC European University Alliance is continuing its Morning EDUCoffee program series at the University of Pécs, with the aim of providing students with in-depth knowledge about the alliance's structure, the diverse opportunities it offers to various groups, and the compelling reasons to become a part of this dynamic European university alliance community.
Event Dates and Locations:
November 28, 2023 (Tuesday) from 09:00 to 12:00, Ifjúság Street, Hall of the PTE Building 'A.'
November 29, 2023 (Wednesday) from 09:00 to 12:00, Building of the PTE Faculty of Business and Economics, 48-as Square, 1st-floor staircase landing
Participation is free, and we warmly welcome all those interested in joining us for the event! The first 100 visitors will be treated to coffee and pastries as an extra treat.
So come and join the Morning EDUCoffee event, enjoy some coffee with us, and become a valued member of the EDUC community!
For more information please contact: educ [at] pte.hu