2020. February 12. 13:58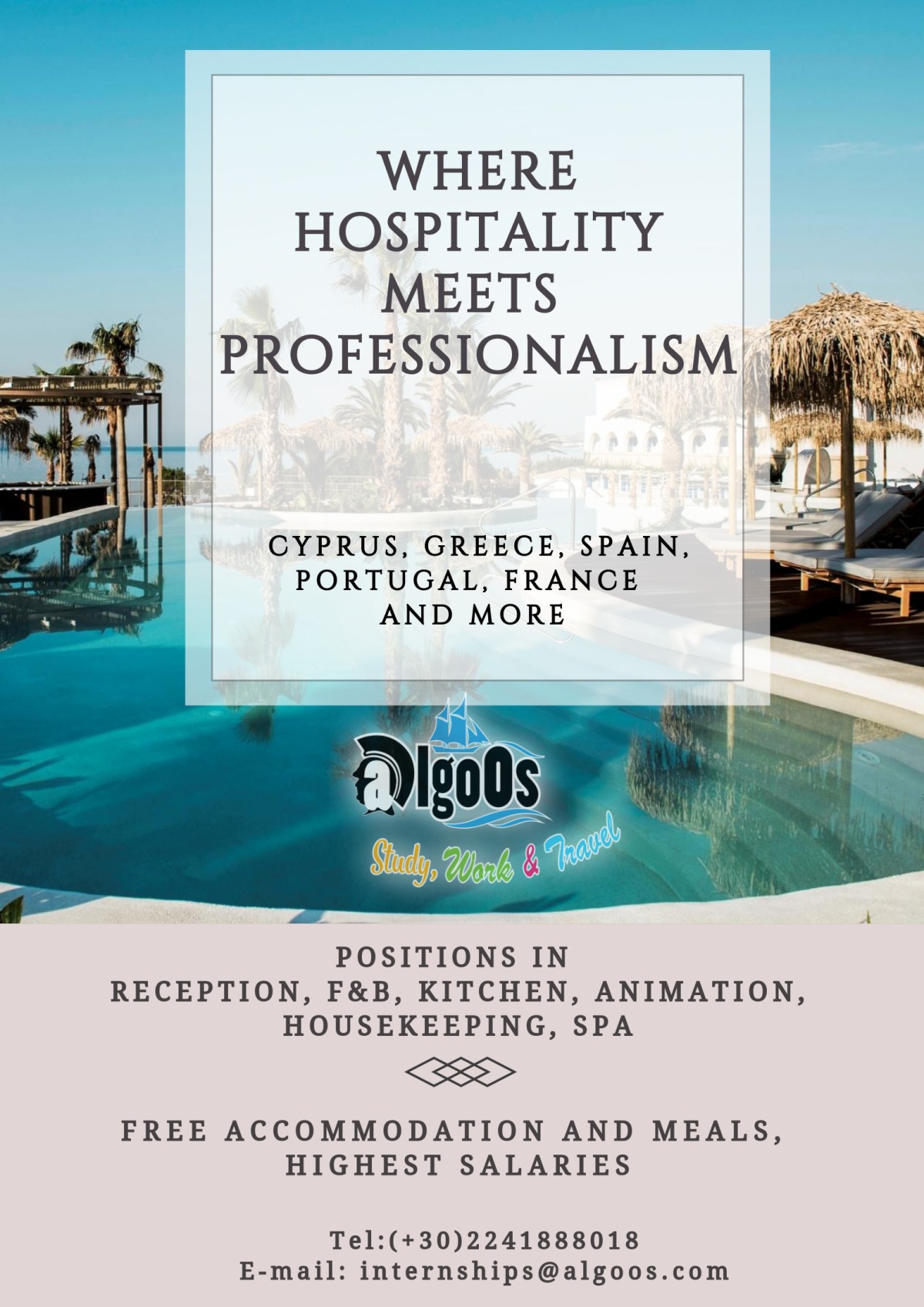 Available Positions
Food and Beverage (Restaurants and Bars)
Reception
SPA and Wellness
Kitchen
Housekeeping
Administration – back office
Guest Relations.
Available Destinations (4 and 5-star hotels ONLY)
Greece (Rhodes, Crete, Kos, Corfu, Zakynthos and more)
Cyprus (Ayia Napa, Proptaras, Larnaca, Paphos, Limassol and more)
Spain (Canary Islands, Balearic Islands, Barcelona, Madrid and more)
Portugal
France.
Benefits
Free complimentary meals (3x/day)
Free complimentary housing
Work position (8hrs/5-days)
Assistance with Erasmus documents
Salary Cyprus from 500 € – 700 €/mo
Salary Greece from 450 € – 650 €/mo
Salary Spain from 250 € – 400 €/mo
Salary Portugal from 250 € – 400 €/mo
Our offer is dedicated to students as well as graduates who are interested in internship or work abroad.
The is no deadline for application as our application process is continuous.