2019. November 28. 09:32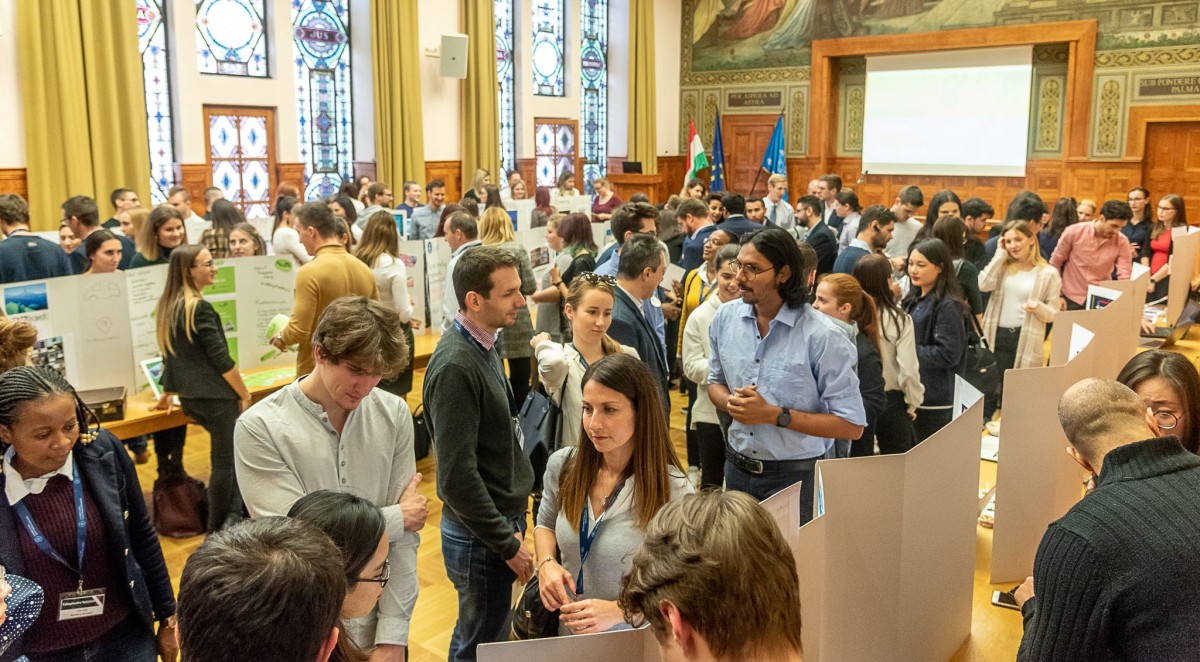 Following the success of the first ever iEXPO in May, the Faculty of Business and Economics organized the event in the autumn semester as well, with the participation of numerous partner companies.
During the event, in the framework of a reverse job fair,  student teams had the opportunity to showcase their projects, business or research concepts to experts and professionals from the faculty and partner companies. This way students not only had the opportunity to exhibit their achievements, but they also had a chance to represent their personal skills and competences and gain valuable feedback from renowned experts.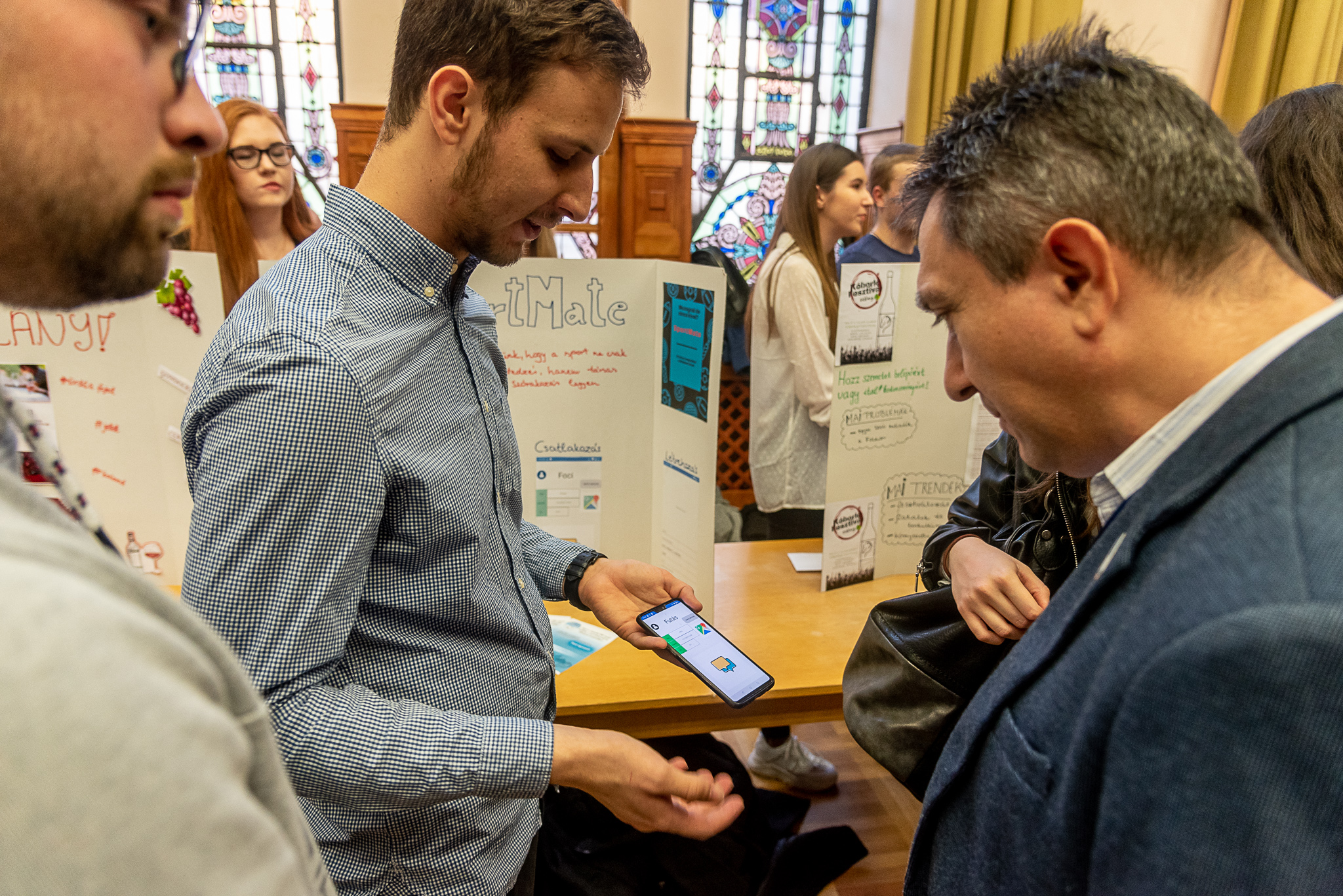 The event was not only a great experience for students, company representatives also had a fruitful time as the event constituted a perfect setting for them to meet the talent pool of the Faculty and find potential future employees. They had a chance to observe the communication and interpersonal skills of students and evaluate their motivation and dedication towards their projects. Numerous partner companies represented themselves at the event, including E.ON Hungária, Harman Professional, Hauni Hungária, Hiventures, Honsa, KK Adatvédelmi Tanácsadó Iroda, Lafarge, Morgan Stanley, OTP Bank, Pannon Safe, Pécs-Baranyai Kereskedelmi és Iparkamara, SuIT Solutions, Techniq and W5Labs. Thank you to our partners for participating and we hope that in the future more and more companies will get involved in this buzzing and exciting event!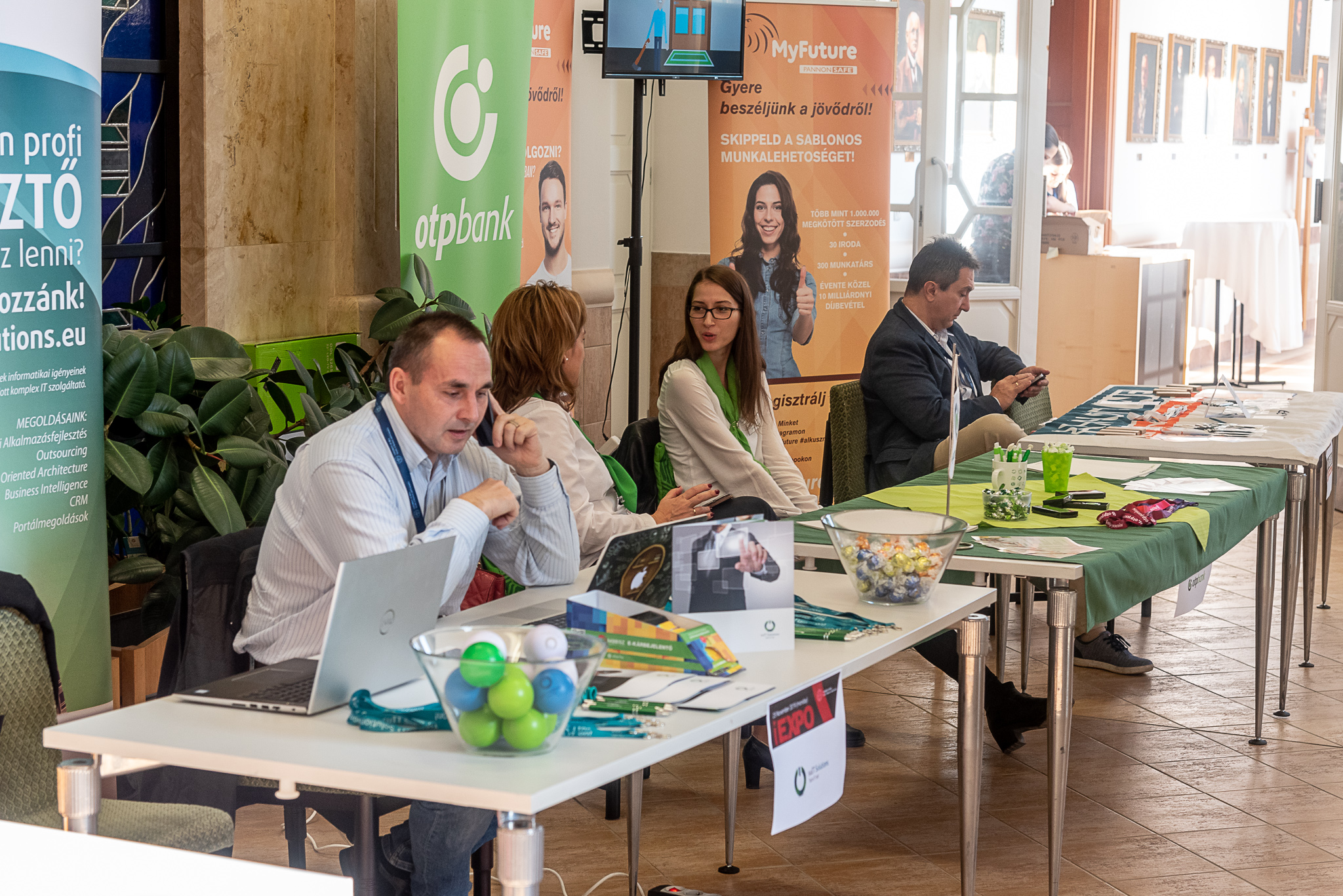 Following the iEXPO the Simonyi Final Pitch took place, during which student teams of the Simonyi Incubation Program pitched their business concepts developed throughout the semester in 2 minutes to a panel of professionals and potential investors. The winning team, FindIt (Gina Bali, Eszter Czaun, Zsófia Kékkői, Sára Majdik, Mónika Varga), is currently working on an application that renders finding our lost belongings easier. Simonyi BEDC is waiting for the application of driven students of the University that would like to bring their dreams to life. simonyibedc [at] ktk.pte.hu