2019. September 27. 13:31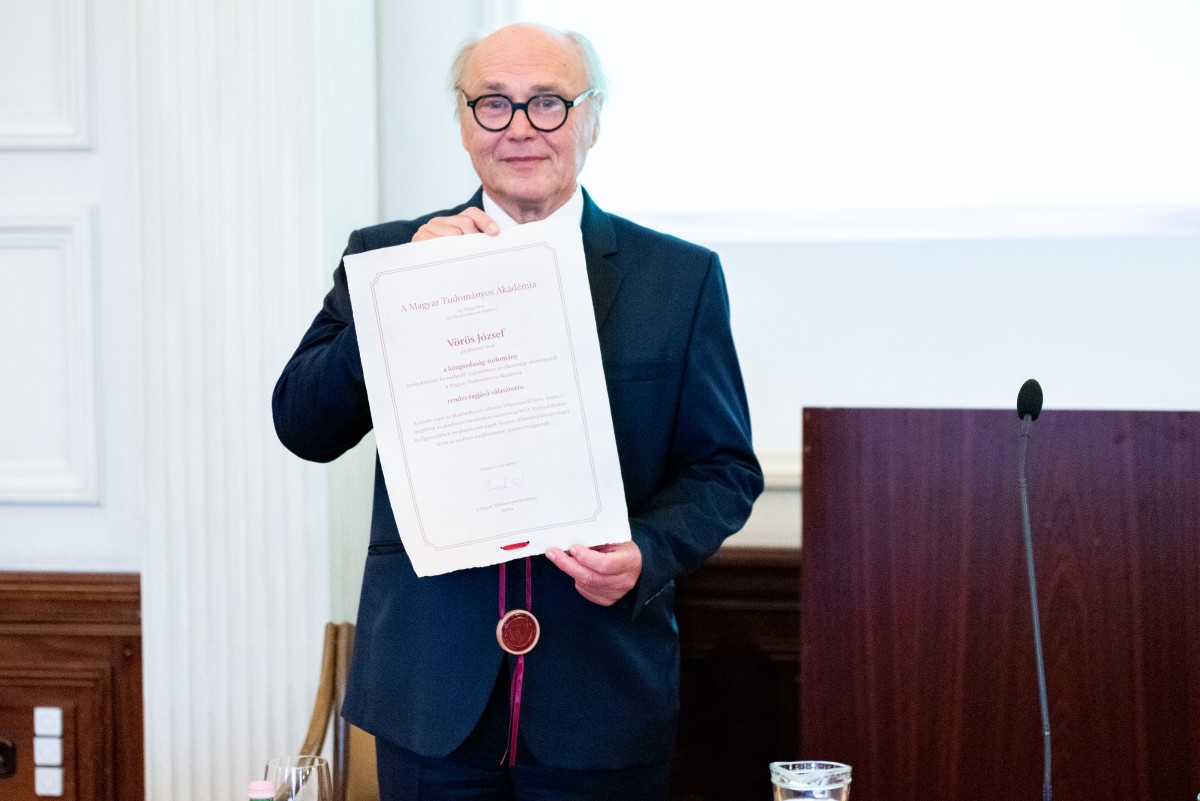 2019. szeptember 26-án, csütörtökön tartotta Dr. Vörös József Akadémiai Székfoglalóját a budapesti MTA Székház Felolvasó termében.
A professzor urat a közgazdaság-tudomány terén kifejtett kiemelkedő tudományos tevékenysége elismeréséül választotta a Magyar Tudományos Akadémia rendes tagjává.
Vörös József 1974-ben szerzett közgazdászdiplomát a Marx Károly Közgazdaságtudományi Egyetemen, 1993-ban kapott akadémiai doktori címet a Magyar Tudományos Akadémián, melynek 2013-tól tagja. Diplomája megszerzése óta dolgozik karunkon, melynek dékánja volt 1990-93 között. Az egyetem általános rektorhelyettese 2003-07 között, majd a Gazdasági Tanács elnöke 2011-ig. Kutatási területe a termelés és szolgáltatás menedzsment, különös tekintettel a versenyképesség alakulására, a készletgazdálkodásra, és a minőség irányítására. Publikációi jelentek meg az International Journal of Production Economics-ban, a Central European Journal of Operations Research-ben, a European Journal of Operational Research-ben és az International Journal of Management Science-ben.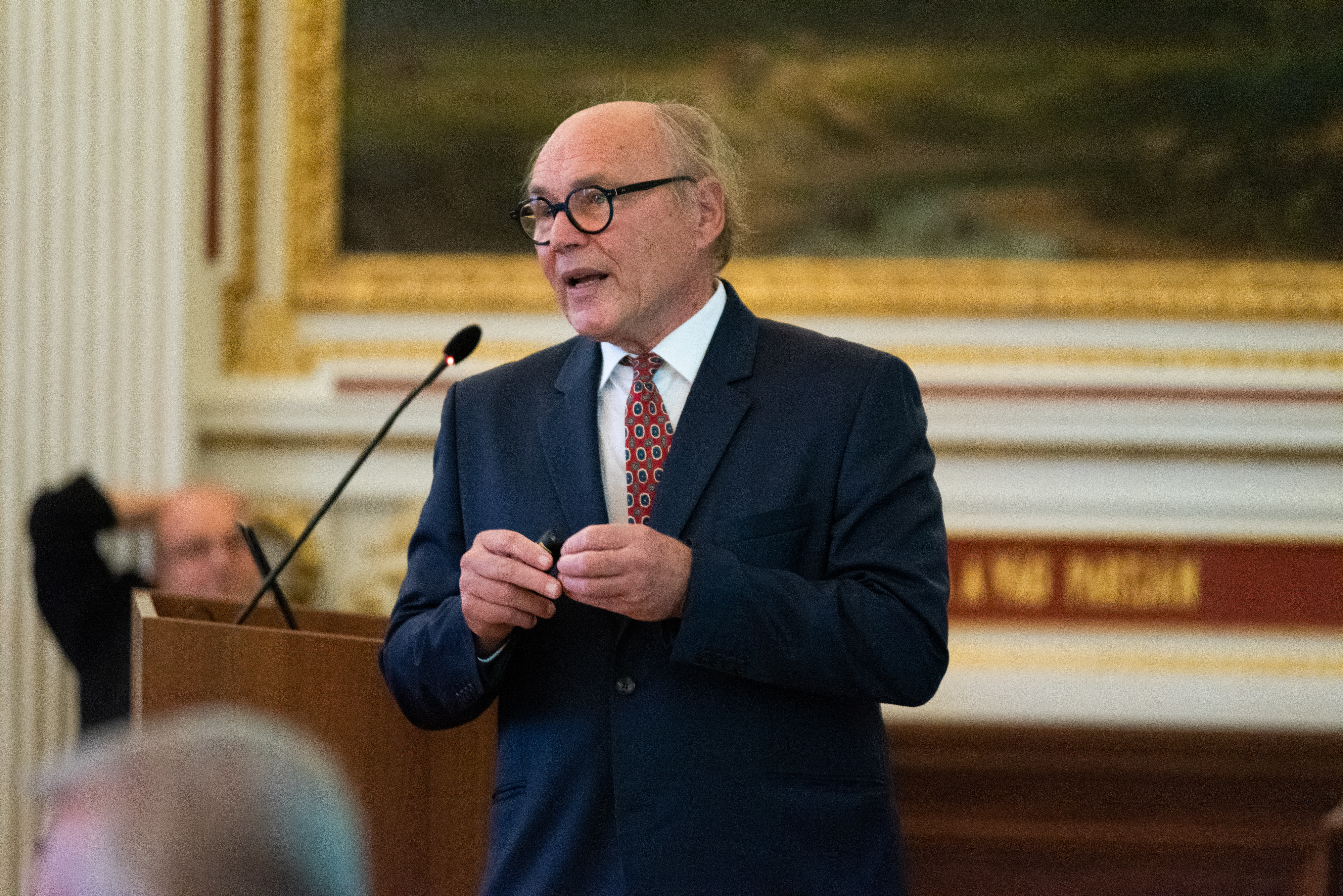 Székfoglaló előadásán, mely Az ár és minőség dinamikus kapcsolata címet viselte, az ott megjelentek rendkívül színes, rengeteg példával tarkított, szellemes előadást hallhattak, melyben a professzor úr kitért a készletszintek alakulására és azok problémáira, a minőség dimenzióira, valamint arra is, hogy az üzemeltetési hatékonyság milyen szereppel bír a termelés során. Az előadáson Karunk számos kollégája jelent meg, amely kellően mutatja, hogy mekkora büszkeséggel és örömmel tölt el minket, hogy karunk oktatója ezzel az MTA rendes tagjává vált.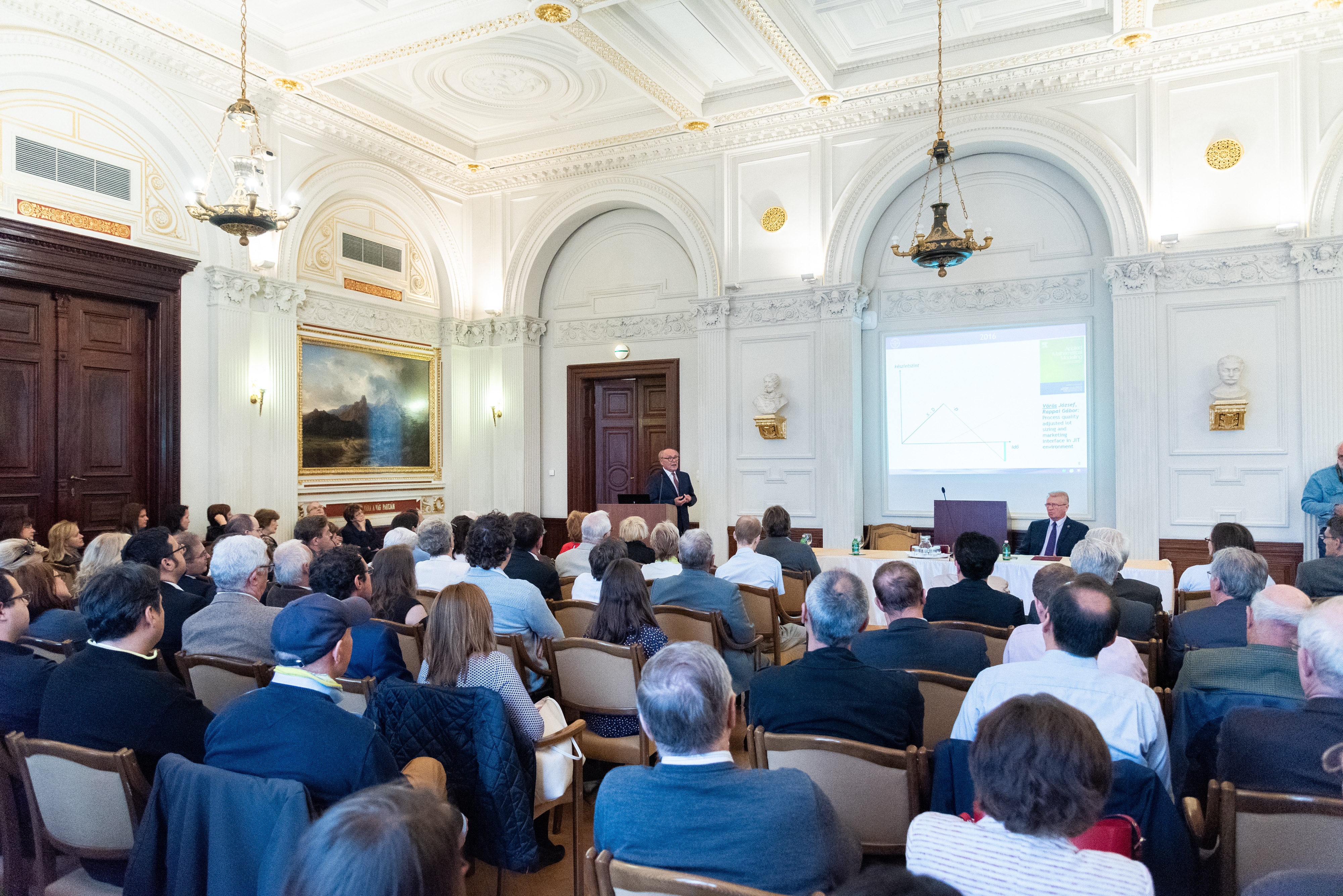 Ezúton is gratulálunk, és további sok sikert kívánunk szakmai pályafutása során!