2023. March 21. 14:33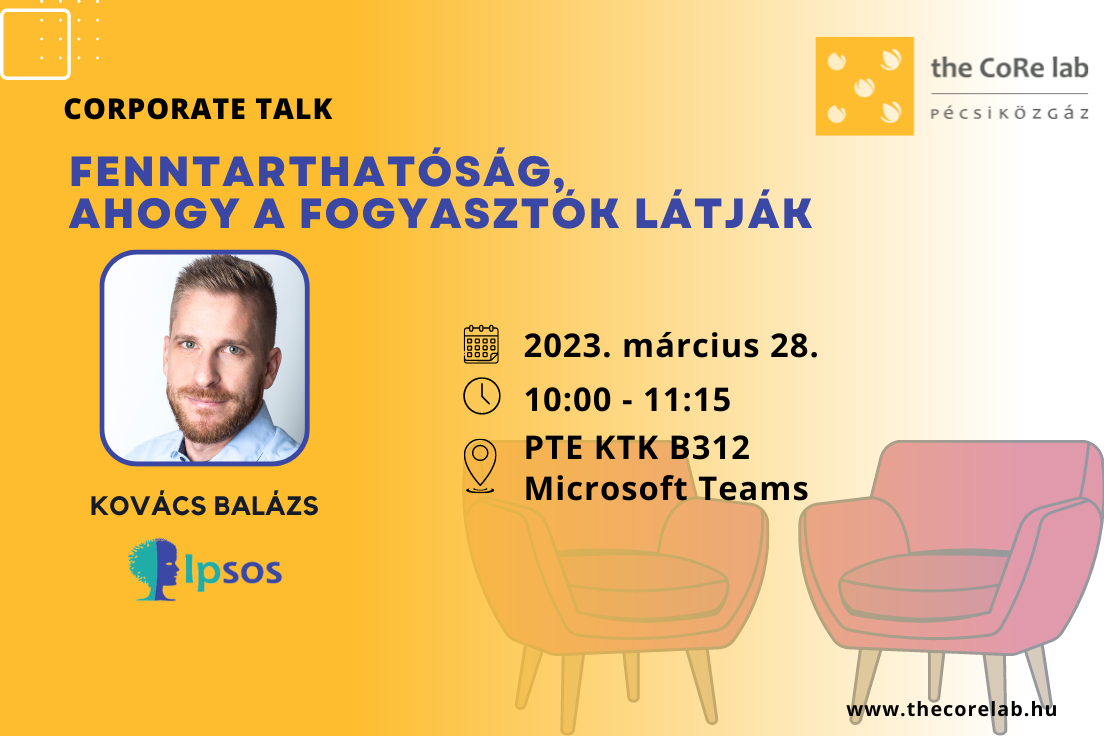 Sustainability is an increasingly important topic in the field of market research, and at this year's first Corporate Talk event we will be talking about it with Ipsos Hungary.
the CoRe lab × Ipsos - Sustainability as consumers see it...
The topic of the discussion
Can a brand owner put sustainability first? How informed is the public, do consumers see through hypocritical messages, is greenwashing punished? Can consumers become saturated with sustainability messages? How do consumers evaluate the CSR strategy of brands - are they even willing to take on the burden and reward credible CSR activities?
Never before has it been more important to fully meet consumer expectations than in the current inflationary environment. Aligning brand promise with the customer experience can only be achieved through authentic corporate communication. Consumers are becoming more and more informed, reluctant to take responsibility from market players, and at the same time slowly saturated with sustainability messages. It is increasingly difficult for a brand to remain unique and distinctive in the CSR communication noise. The Ipsos research "CSR and Corporate Reputation", repeated after one and a half years, evaluates the performance and credibility of key market players from a sustainability and CSR perspective - all set in an international context.
When?
Date: 28 March 2023 (Tuesday) 10:00
Location: Pécsi Tudományegyetem Közgazdaságtudományi Kar (7622 Pécs, Rákóczi út 80.) Lecture room B312.
The discussion will be also streamed on MS Teams!
Regisztráció
The event is free to attend, but registration is required! (Note that the language of the discussion will be Hungarian!)
You can join the online discussion using MS Teams, a link to which will be sent to registrants via email before the broadcast!