2022. April 25. 19:16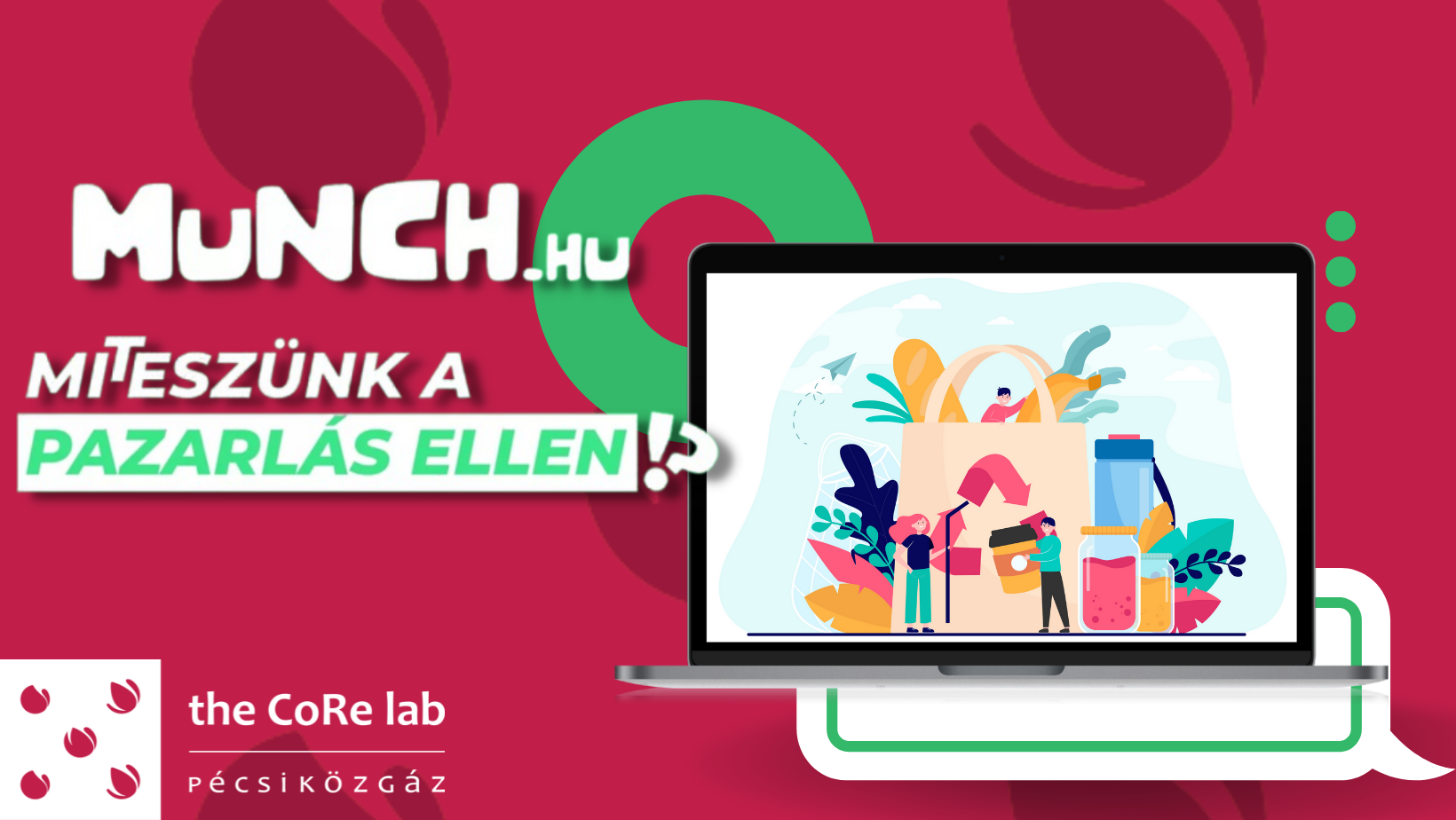 #studentproject #munch.hu #deskresearch #in-depth-interview
Did you know? As an Alumni member you can also get a discount through Munch. Here you can find information about this and other catering facilities' discounts.
Our research was conducted to map the areas for improvement of the Munch.hu food rescue platform for the company. The students carried out the project in the autumn of 2021 within the framework of the Market Research Methods (FOKSZ, short-cycle higher education) course.
About the client
Munch.hu is a food-saving platform founded in 2020 with the primary aim of fighting food waste. They are already present in several cities and have contracts with several bakeries, restaurants, shops and hotels that sell their leftover products through the platform. Saved food can be purchased at a 40-70% discount, which allows users to do something for their environment.
Research Topic
In order to develop and promote the Munch.hu platform, we conducted a survey among users and non-users in Pécs to get a more comprehensive picture of their perceptions, consumption habits and expectations concerning the company.
Research questions
How do consumers incorporate environmental awareness into their everyday lives?
How do young people treat food? What is their attitude to the issue of food waste?
How is Munch perceived as an environment conscious company? How do respondents rate the initiative?
Methods used
Desk research, a secondary research aimed at mapping the food consumption habits of Hungarians, which addressed food waste and related solutions, providing the researchers with the knowledge to carry out qualitative primary research.
In-depth interviews, which helped to explore the views of respondents in a colloquial face-to-face discussion.
Six in-depth interviews were conducted among the 18-45 age group, in which the opinions and suggestions for improvement of both the users and non-users of the platform from Pécs were explored.
Research results
Based on the replies of the respondents, although users are almost completely satisfied with the service, they consider that the lack of delivery, as well as the communication between the navigation system and the platform, are areas for improvement. They believe that addressing these issues could greatly help the company to expand its reach and increase user satisfaction. In addition, respondents who have not used the app before expressed further interest in the company and in munching.
Website effectiveness can be approached not only through in-depth interviews, but also through UX research. The eye-camera UX methodology used by the CoRe lab can reveal the majority of user pain points on the website under study with just 8 persons studied.