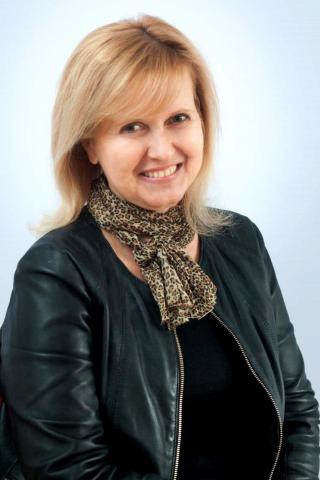 Dr. Gabriella Kuráth
kurath.gabriella

[at]

ktk.pte.hu
Please ask for an appointment in email.
Gabriella Kuráth graduated in 1987 and after it she got Complex planning economic analyst degree in 1990 at the Faculty of Business and Economics of the University of Pécs. She received her PhD degree in 2008 at Doctoral School of Regional Policy and Economics  at the same university. 
She has been working as an assistant professor at Department of Leadership and Organizational Sciences since 2019.
Her primary professional fields are graduate career tracking system, competence areas and higher education communication. She currently teaches business management, communication on the bachelor and master level. 
 
Kuráth, Gabriella ; Cseh, Judit
Personal Career Plan: workbook pp. 1-24. , 24 p. (2020)
Jarjabka, Ákos ; Kuráth, Gabriella
A művészeti alkotások szerepe, avagy egy jubileumi projektnek lehet hosszú távú hatása a felsőoktatásban? (2019)
[előadás],
Kuráth, Gabriella ; Venczel-Szakó, Tímea ; Jarjabka, Ákos
Az első magyar egyetem alapításának 650 éves jubileuma, avagy szervezeti kommunikációs feladatok egy projektasszisztens munkájában
In: László, Gyula; Németh, Julianna; Sipos, Norbert - Vezető és menedzser : Emlékkötet Farkas Ferenc születésének 70. évfordulójára
Pécs, Magyarország : Pécsi Tudományegyetem Közgazdaságtudományi Kar Vezetés- és Szervezéstudományi Intézet, (2019) pp. 343-351. , 9 p.