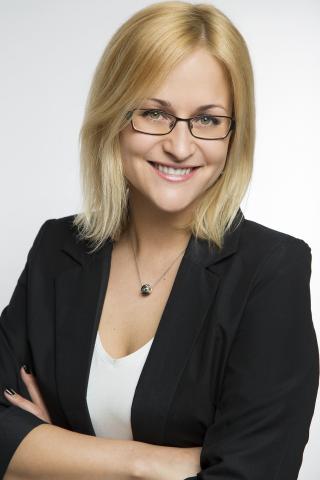 Dr. Viktória Gerdesics
gerdesicsv

[at]

ktk.pte.hu
Viktória Gerdesics graduated in 2007 at Budapest Business School in Tourism and Hotel Management programme (English), received her marketing MSc degree in 2011 at University of Pécs Faculty of Business and Economics. She began her doctoral studies the same year in the school's Doctoral School of Regional Policy and Development, in 2014 gained absolutorium, in 2017 received PhD degree. She is a qualified mentor since 2015, business coach from 2021. In the first part of her nearly 20-year-long work experience she worked for smaller and bigger enterprises in Pécs and Croatia, and than she dealt with foreign affairs and international programmes at the University's Faculty of Health Sciences. She has been participating in teaching, research and institutional management work of Faculty of Business and Economics since 2011. Her teaching and research focus is place marketing, brand management, communication-psychology and international business, which she teaches in Hungarian and English at all training levels.
Gerdesics V – Nagy Á – Csapó J (2019): A VR nyitottság hatása a helyimázs kialakulását befolyásoló tényezőkre. MARKETING ÉS MENEDZSMENT. 53 (3) pp. 5-15.
Csóka L – Gerdesics V – Törőcsik M (2019): Sports tourism and sports tourists: The Hungarian characteristics of sports related travels. JOURNAL OF TOURISM CHALLENGES AND TRENDS. (12) pp. 47-66.
Gerdesics V (2016): Az európaiság-balkániság megjelenése Horvátország belső imázsában az EU-csatlakozáskor. TÉR ÉS TÁRSADALOM 30:(3) pp. 3-18.