Sikerrel vette Karunk az újraakkreditációs kihívásokat
2023. February 15. 11:42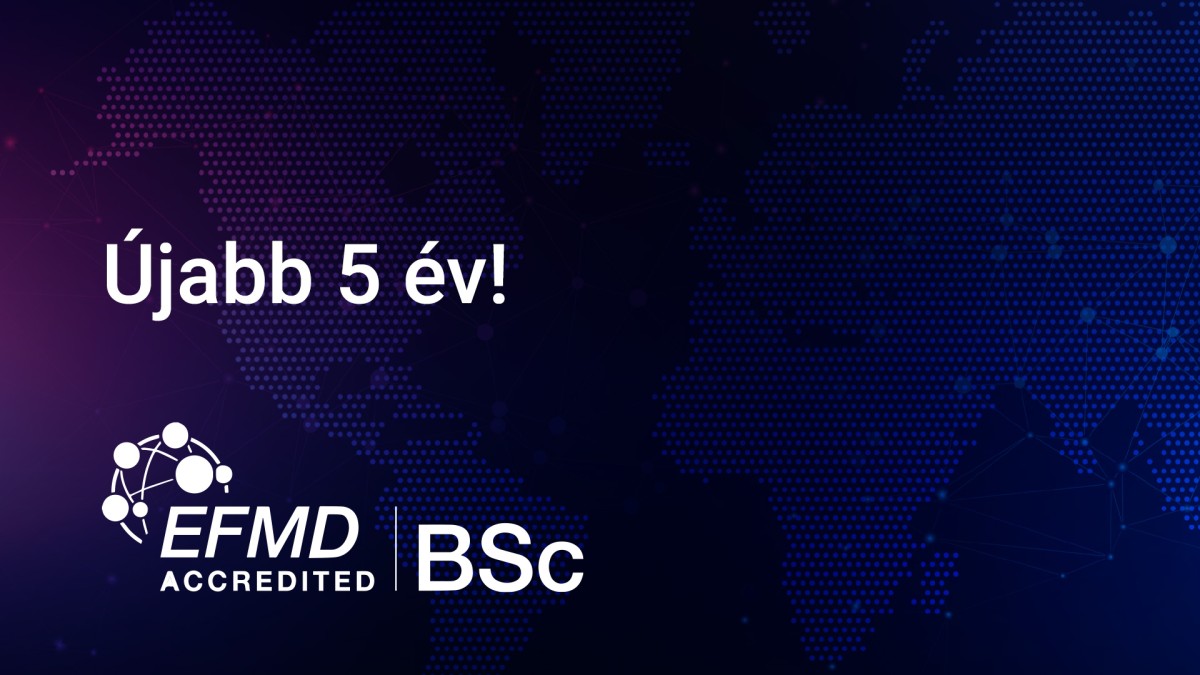 Örömmel és büszkeséggel adunk hírt arról, hogy Karunk sikeresen hosszabbította meg a 2020-ban – első vidéki egyetemként - megszerzett EFMD programakkreditációját a Business Administration and Management szakra. A Közgazdaságtudományi Karnak a korábban 3 évre megkapott minősítés újraakkreditációs eljárásában kellett most helytállnia, amelynek során nemcsak sikerrel vette az akadályokat, de helyet bérelt a legjobbak között, hiszen a maximálisan adható 5 évre nyerte el a minősítést 2023 februárjában! 
A Kar először 2020-ban szerezte meg a European Foundation for Management Development (EFMD) programakkreditációját. Az elismerést a Kar angol nyelvű gazdálkodási és menedzsment (Business Administration and Management) szakja érdemelte ki. Az elmúlt 3 évben sok más siker mellett ez volt az a tény, ami a PTE Közgazdaságtudományi Karát a világ élvonalába emelte és a legrangosabb európai gazdasági egyetemeken szerzett diplomákkal tette egyenértékűvé a pécsi közgazdász oklevelet.  
Több, mint fél éves előkészítő munka után 2022 őszén zajlott az a folyamat, amelynek során az EFMD delegált bizottsága - amely elismert európai egyetemek szakembereiből állt össze - meggyőződött arról, hogy a PTE KTK az elmúlt három évben nemcsak az akkreditációs elvárásoknak megfelelő standardok szerint végezte a munkáját, de a korábbi eljárás során meghatározott fejlődési pontok mindegyikében komoly előrelépést tett, sőt, több helyen túl is teljesítette azokat. 
A bizottság az értékelésében elismerően nyilatkozott a kari dolgozók elhivatottságáról, a Kar elismertségéről, hazai vonatkozású pozíciójáról és versenyképességéről, a programon oktató kollégák szakértelméről, kiemelve az értékelési módszereket, a gyakorlatiasságot, a hallgatóknak nyújtott visszajelzési rendszert, valamint a nemzetköziesítésért tett lépéseket. Szintén kiemelték a gyakorlatorientált szemlélet megvalósulását, amelyben komoly szerepe van az élő vállalati kapcsolatoknak. 
Az újabb 5 évre elnyert minősítés olyan objektív elismerés, amelyből a Pécsi Tudományegyetem Közgazdaságtudományi Kara a következő években tovább építkezhet és magabiztosan állhat újabb akkreditációs kihívások elé.