Conference date:
3rd June 2022 (Friday)  – 4th June 2022 (Saturday)
Venue:
University of Pécs Faculty of Business and Economics
Rákóczi út 80.
Pécs
Hungary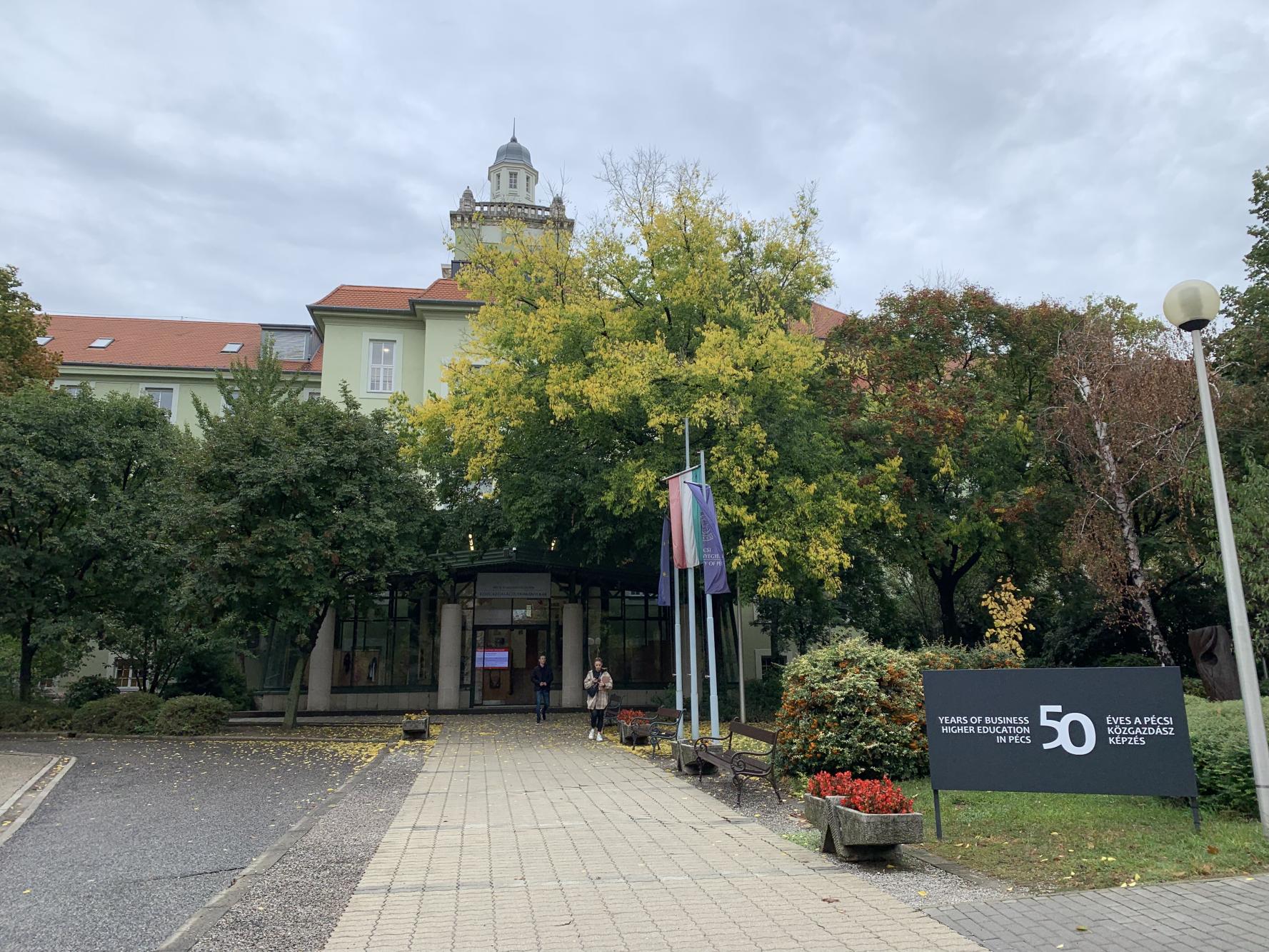 The program is planned as the following:
3rd June 2022 (Friday)
9.00-10.00 registration
10.00-12.00 plenary session
12.00-13.00 lunch
13.00-17.00 sessions
 
As part of cultural program of 3rd June (Friday), we will take a walk in the historical center of Pécs, during which we will see the following with a professional guide:
The buildings and sculptures of Széchenyi Square and the Gázi Kászim Pasa Mosque
Locksmith fence for lovers
UNESCO World Heritage Site: Cella Septichora Visitor Center - Early Christian Cemetery Ensemble (through the glass roof)
St. Stephen's Square with the Cathedral - sub-church, lookout tower
We close our event in the Littke Champagne cellar under the city. The cellar labyrinth is one of the oldest champagne factories in Hungary at a depth of 5 floors, where we can get insights into the secrets of champagne production.
Date: 3 June 2022, Friday 6:00 PM to 8:00 PM
4th June 2022 (Saturday)
As part of cultural program of 4th June (Saturday), we will visit the Zsolnay District with a guided tour.
We will walk around the 5.5 acre area in 45-50 minutes. We stop in front of each building, while the guide tells us the most important information about the Zsolnay family and mentions the function that the given building once held, and briefly tells it what function it currently has. This part of the program happens outside.
We will also see two indoor exhibitions during the visit. These are the following:
Zsolnay Golden Age exhibition: The Zsolnay collection of nearly 700 ceramic objects by art collector Dr. László Gyugyi is of unparalleled value. His pieces are the products of the factory's 40-year period (1870–1910), which can be divided into three major eras: historicism, the millennium, and Art Nouveau. Thanks to the Pécs2010 European Capital of Culture program, the collection found a home in the new cultural part of Pécs, the Zsolnay District. The worthy place of the collection is seen in the Art Nouveau Sikorski Villa, converted for this purpose.
Pink exhibition: "In the beginning was pink…" is a private collection of more than a thousand pieces of the extremely varied pink products of the Zsolnay factory for everyday use by architect Barnabás Winkler, academician and doctor of arts.
Date: 4th June 2022 (Saturday), 10.00-12.00 AM