2022. April 25. 19:29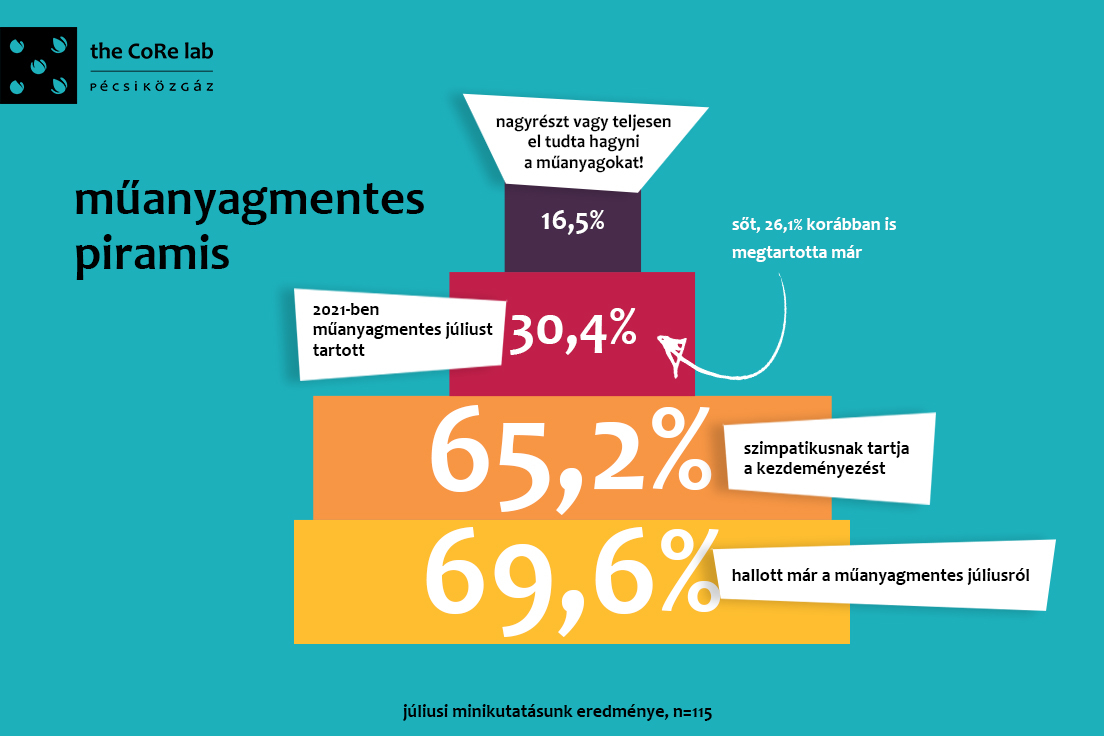 In July, we conducted a short but interesting survey on sustainability. #researchonline
The initiative is popular, but there is room for improvement in practice!
This was the result of our non-representative mini-survey in July, based on the views of 115 respondents.
Our online survey was completed by Hungarian respondents aged 22-58, the majority of whom were female (73.9%).
However, the results show that although many are aware (69.6%) and sympathetic to (65.2%) the initiative, users are not yet strong in implementation.
Only 30.4% of our respondents said they would keep a plastic-free July in 2021. This figure shows a slight increase when you also look at the fact that 26.1% have previous experience of the movement.
Respondents have been more or less successful in achieving plastic-free living this month. 16.5% were able to completely or mostly abandon the use of plastic in their lives.
Read more about our research? You can do it here.