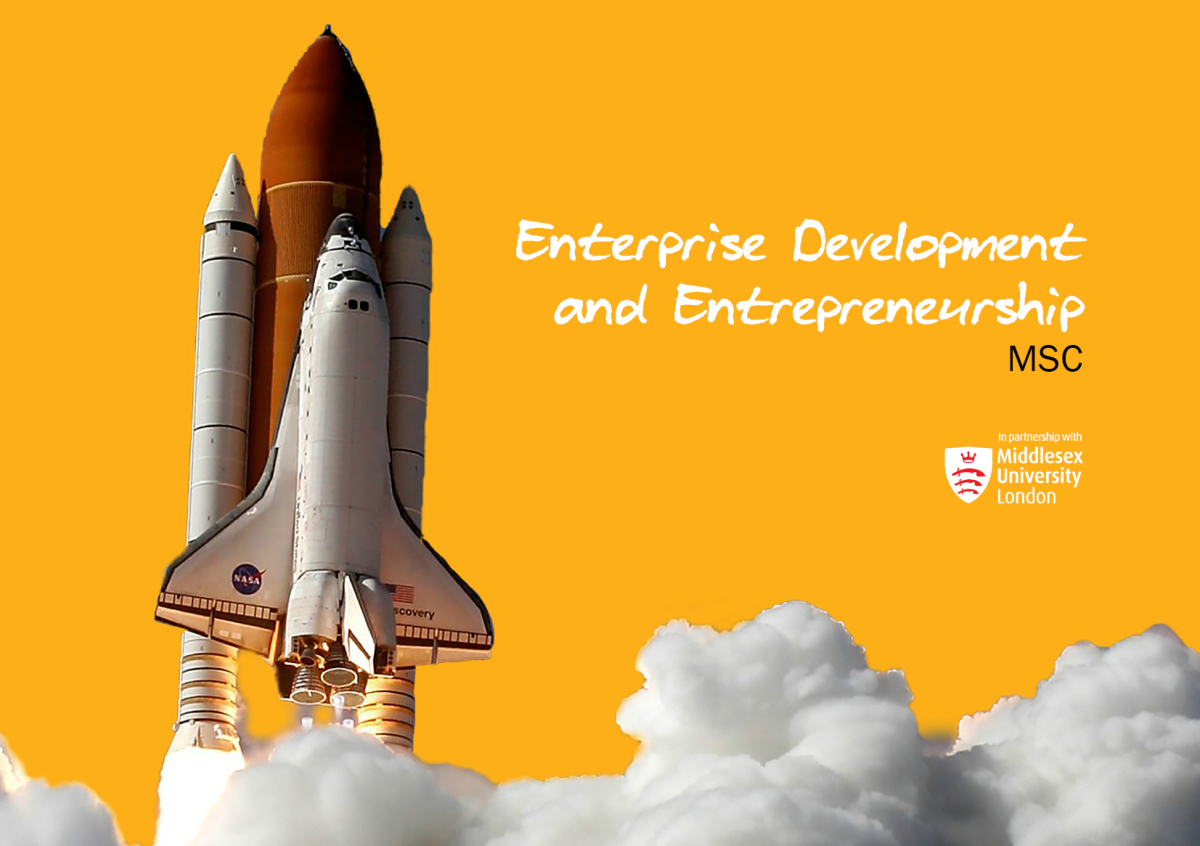 MSc Enterprise Development and Entrepreneurship
MIDDLESEX-PÉCS JOINT DEGREE PROGRAM
Degree: Master of Science in Enterprise Development and Entrepreneurship
Duration of training: 2 years (4 semesters)
Deadline of application: 11/30/2018
Next starting date: 02/05/2019
Intake: Spring
The Program aims to:
develop candidates' awareness, practical skills and understanding, at an advanced professional level, of innovation management and entrepreneurship concepts and techniques and new venture development;
develop candidates' analytical techniques to decision making in building and supporting new businesses and ventures;
enable candidates to lead innovation in different areas of organisations' operations and outputs;
enable candidates to develop skills to launch, support and finance new products and services and exploit opportunities arising from new ideas to create new business models and capture economic value;
provide candidates with a knowledge of innovation and entrepreneurship research methods and equip them with the skills necessary for them to undertake independent research of innovation and entrepreneurship problems
Program Structure
Programme structure diagram for students commencing their studies in February 2018
Download the program structure
Academic requirements toward the Hungarian degree
To obtain the Hungarian degree students have to meet the following requirements:
Gain all the required credits: a total of 120 credit points (including 15 credit points for the thesis).
Write and successfully defend their thesis
For further details concerning the academic requirements, please read the Student Handbook.
Fees
Application fee: €100
Tuition fee:
1 300 EUR (400 000 Ft) / semester for citizens of EU member countries
3 750 EUR / semester for citizens of all other countries
Deadline of payment: more information at the Study Department
Transfer data
Application Fee
Transfer data MNB (National Bank of Hungary)
Account Number: 10024003-00282716-00000000
Swift: HUSTHUHB
IBAN code: HU86-10024003-00282716-00000000
Name of the Receiver: Faculty of Business and Economics, University of Pecs
Tuition fee
Transfer data: MNB (National Bank of Hungary)
Account Number: 10024003-00282716-01110009
Swift: HUSTHuhb
IBAN code: HU30-10024003-00282716-01110009
Name of the Receiver: Faculty of Business and Economics, University of Pecs
Important notice! It is highly advisable that applicants obtain the necessary funds for at least one full academic year (including Registration and Tuition Fees, Living Expenses and some emergency funds) prior to enrolling in the Program. It is the Student's responsibility to meet all payment deadlines and to be in possession of sufficient funds to cover accommodation and subsistence costs. For further details on payment requirements and the fee structure, please contact the Study Department.
Stipendium Hungaricum Scholarship Program
Hungary offers scholarships through Tempus Public Foundation for applicants from designated countries, who would like to pursue full or partial (one or two semester-long) BA/BSc, and MA/MSc or PhD studies at Hungarian state accredited higher education institutions. Details and available scholarships >>>
Futher information
Arrival: last week of January
Orientation day: first week of February
If you have any further questions, please do not hesitate to info [at] ktk.pte.hu (contact us).
Application
The applicant is obliged to have a Business or Business-related degree
A Business degree can be: BA or BSc in Business Administration or in Economics or in Accounting and Finance, etc. A business-related degree means that the applicant attended some business-related modules or courses but does not have a Bachelor degree in business. In this case, the applicant will be obliged to take the missing courses in our Bachelor Program.
The applicant has to submit the following documents by uploading them to the online application portal of the University of Pécs at https://apply.pte.hu
Minimally CEFR B2 level language exam certificate (TOEFL/IELTS/Cambridge/ECL ) less than 2 years old
BA degree and
Transcript of studies (and their superlegalized English translation)
Europass CV in English
The payment receipt of the €100 application fee
Doctor's certificate
The mailing address of the Study Department is:
University of Pecs, Faculty of Business and Economics,
Business Degree Program in English,
H-7622 Pecs, Rakoczi str. 80, Hungary.
Deadline for application
For non-EU students, the application deadline is 1st December (30th November)
For EU-students: 31st December
Applications submitted after 30th November/31st December will be considered for the next academic year.
Application Process
We confirm the receipt of application materials via e-mail.
The Assessment Board reviews and evaluates every application and makes a decision within 15 working days after receiving the application fee.
Every applicant is informed of the decision of the Assessment Board immediately via e-mail.
If the applicant meets the requirements and is informed of her/his acceptance s/he must then pay the tuition fee (€2900) and send us the payment receipt.
After receiving the tuition fee, the applicant will be provided with an official Acceptance letter with which s/he can contact the Hungarian Embassy and apply for a Visa.
The tuition fee can only be refunded if an official visa-rejection document is provided by the Hungarian Embassy and forwarded to our above address.