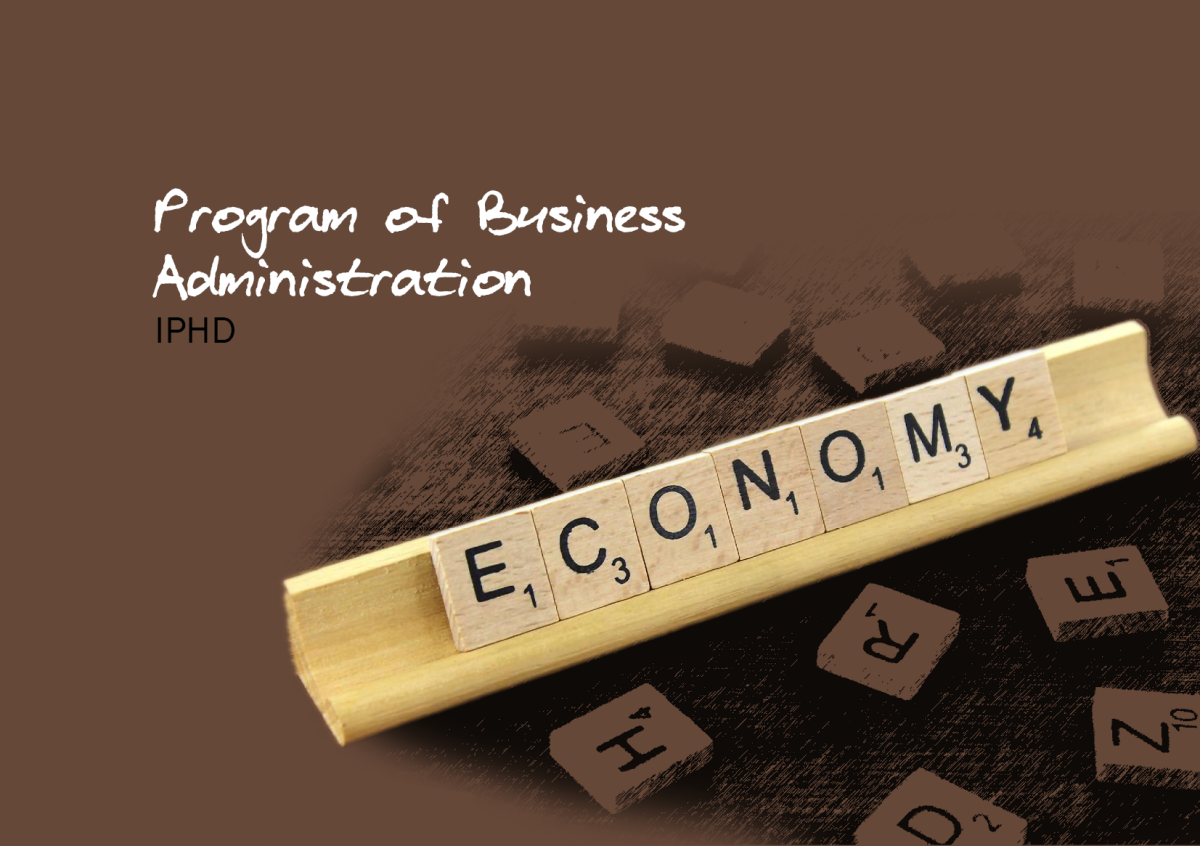 IPhD Program of Business Administration
The Program is designed to help students acquire the knowledge necessary for writing a successful dissertation and to support independent research by providing professional feedback from experienced faculty supervisors at dissertation seminars.
The direct educational period consists of four semesters during which students are required to be on campus. Students each semester spend approximately 10 days on campus attending classes, consulting their supervisor on their research topic and doing further research in the Library.
In order to receive the PhD degree, students must accomplish the following:
pass all modules (achieve the Absolutorium)
successfully submit a Research Proposal
pass the Doctoral Examination (from 2016 Complex Exam) at the end of the 4th semester
have at least four publications in English,
related to the area of dissertation research, and
with one of them appearing in a peer-reviewed international journal
prepare the PhD Dissertation
defend the PhD Dissertation
Useful documents
Doctoral Process
Precondition: Absolutorium (210 credits) + publication requirements (30+ points, at least four publications in the field of the dissertation, one of them being published in an international journal)
Doctoral Comprehensive Examination (from 2016 Complex Exam): oral exam in the core subjects, incl. Corporate Finance and Monetary Economics, Management Studies, Marketing and Operations Management
Submitted dissertations will be pre-evaluated by two external experts in the field 
Final  evaluation by two external experts in the field 
Defense: open debate
Student Handbook
Click here to browse the Stundet Handbook.
Areas of Research
For successfully completeing PhD studies, it is crucial to decide on the topic of dissertation on time and to select the most appropriate supervisor. Some Professors provide topics and supervision in German. In this case the dissertation must be written in German.
Therefore, we advise you to familiarize yourself with the research activity of the Faculty staff in order to find a professor who has a research interest that relates to your proposed topic. The research topics are only recommendations, however, they show the research interests and culture of the Faculty of Business and Economics, University of Pécs.
Gábor BALOGH
Talent management
Human resource management
Career management
Gyöngyi BUGÁR
Portfolio Theory and Analysis
Investment Decision Making
Financial Risk Measurement Theory and Management
Balázs KOVÁCS
Financial text mining
Decision support systems
Data mining
Beatrix LÁNYI
Innovation marketing
Relationship marketing
Pharmaceutical marketing
Health marketing
Global marketing
Gábor REKETTYE
Market entry methods in international marketing
The global trend of international power-shift and its consequences to marketing
Pricing for profit in age of the industrial revolution 4.0
Zoltán SCHEPP
Floating foreign exchange rates: theory, empirics, practical relevance
Roland SCHMUCK
Márta SOMOGYVÁRI
Designing the post-fossil energy system and society
Environmental business ethics
Ethics as strategy
László SZERB
Entrepreneurship and entrepreneurship development in country and regional levels
Entrepreneurship  ecosystem measurement and research 
Small business competitiveness researches
Digital entrepreneurship
Krisztián SZŰCS
Segmentation of Consumer Markets
New approaches in marketing research
András TAKÁCS
Examination of corporate finance issues
Investments 
Investor decisions and/or company value in an international accounting environment
Zsuzsanna VITAI
Organizational Behavior
Human Resource Management
Organization Theory
József VÖRÖS
Operations Management
The role of producing tradable goods and services in the competitiveness of firms and nations
Tuition fee
The tuition fee for the Program is €12.500 - to be paid in instalments as per the following schedule:
1st semester: €4.000,
2nd semester: €3.000,
3rd semester: €2.000,
Comprehensive Exam: €500,
Doctoral Procedure: €3.000,
Transfer Data
Transfer data: MNB (National Bank of Hungary)
Account Number: 10024003-00282716-01110009
Swift: HUSTHuhb
IBAN code: HU30-10024003-00282716-01110009
Name of the Receiver: Faculty of Business and Economics, University of Pecs
Stipendium Hungaricum Scholarship Program
Hungary offers scholarships through Tempus Public Foundation for applicants from designated countries, who would like to pursue full or partial (one or two semester-long) BA/BSc, and MA/MSc or PhD studies at Hungarian state accredited higher education institutions. 
Details and available scholarships >>>
Academic Staff
Dr. Iván BÉLYÁCZ - Head of Doctoral School, Professor of Finance
Gyarmatiné Dr. Edit BÁNYAI - Associate Professor of Marketing
Dr. Károly BARAKONYI  - Professor of Management
Dr. Gyöngyi BUGÁR - Associate Professor of Finance
Dr. Dániel KEHL - Assistant Professor of Statistics
Dr. Sándor KOMLÓSI - Professor of Decision Sciences
Dr. Gábor KŐRÖSI - Associate Professor of Econometrics
Dr. Ferenc KRUZSLICZ - Associate Professor of Informatics
Dr. Kármen KOVÁCS - Associate Professor of Research Methods
Dr. József POÓR - Professor of Management, Szent István University
Dr. Gábor REKETTYE - Professor of Marketing
Dr. Zoltán SCHEPP - Associate Professor of Finance
Dr. John R. SCHERMERHORN - Professor of Management, Ohio University
Dr. László SZERB - Professor of Entrepreneurship
Galambosné Dr. Mónika TISZBERGER - Assistant Professor of Statistics
Dr. Ádám TÖRÖK - Professor of Public Policy, University of Pannonia
Dr. Zoltán VERES - Professor of Marketing, University of Pannonia
Dr. Zsuzsanna VITAI - Programme Manager, Professor of Management
Dr. József VÖRÖS - Professor of Management Science
Dr. Gyula ZELLER - Associate Professor of Finance
Application
The Program is highly selective. It requires a Master's degree (MSc or MBA) in a relevant field, excellent academic performance and an outstanding research proposal. Applicants who are still conducting their studies at the time of application must submit an official letter from their institution indicating the date of graduation. Students cannot enroll on the Program until they have successfully completed their studies at Master level.
The applicant has to submit the following documents by uploading them to the online application portal of the University of Pécs at https://apply.pte.hu/(link is external):
Minimally CEFR B2 level language exam certificate (TOEFL/IELTS/Cambridge/ECL ) less than 2 years old Official Copies of Degree Certificates and their super-legalized translation in English
MSc degree and
Transcript of studies (and their superlegalized English translation)
Europass curriculum vitae in English
Research Proposal in English (2-3 page long) 
List of publications (if any)
Doctor's certificate
Deadline of application: 15th May.
Decisions on admission are made by the 15th of July the latest.
The start of the consultation period depends on the number of applicants. For full time students, semesters start in September and February.
Consultation opportunity with supervisors: continuously (not only in teaching periods).
Research Proposal
A 2-3 page written statement of the research plan, which includes an explanation of the purpose of the study and outlines the research methodology. It should comprise the following:
The intended title of the dissertation
The aim of the underlying research as well as the clearly stated motivation for the research
Literature review, i.e. a review of the state-of-the-art literature
List of references
Please note that all research proposals are thoroughly checked with anti-plagiarism software.