2021. April 8. 13:16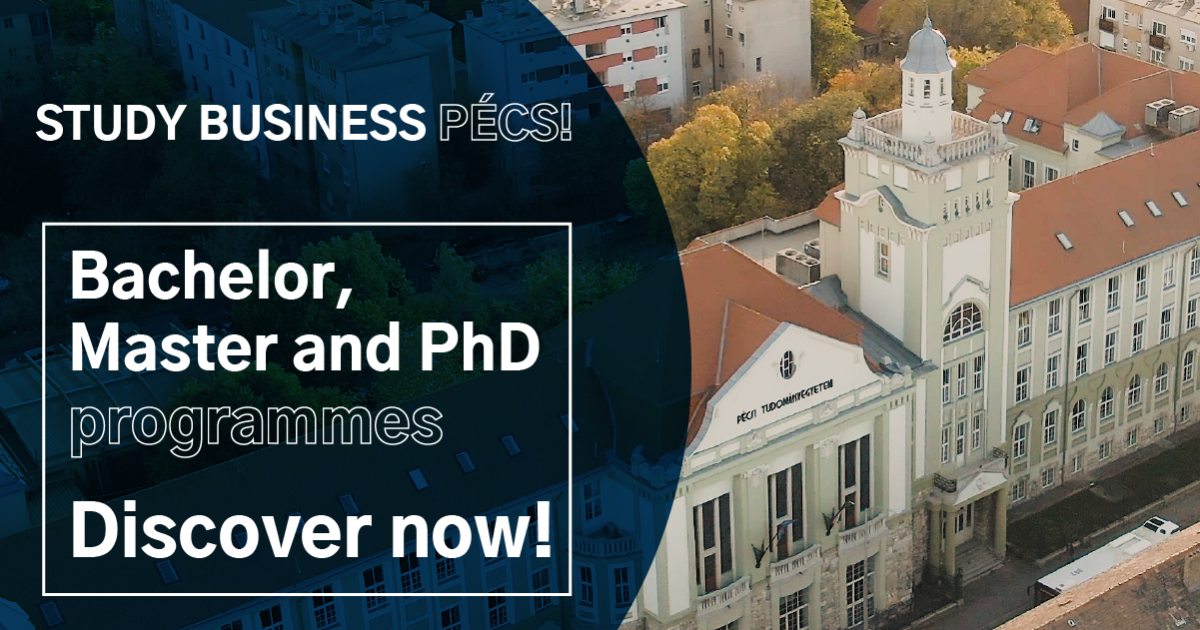 The final deadline for application is the 30th June 2021 for the BSc programmes and the 15th May 2021 for the PhD programmes. 
WHAT SHOULD I KNOW ABOUT PÉCS? 
Pécs is a beautiful place to study. Not only because it is simultaneously a friendly village and a very active city, in which you never have to be bored. You can be sure you will find everything that a student could wish. More information>> 
WHY SHOULD YOU CHOOSE US? 
The University of Pécs with its 20 000 students, with more than 4 500 international students, with 1 400 lecturers and researchers, with its 10 faculties is one of the largest higher education institutions in Hungary and the centre of knowledge within the Transdanubian region. Its roots date back to 1367. More information>> 
What should I know about the BSc Programmes? 
BSc in Business Administration and Management programme has gained EFMD international accreditation. This leading international quality assessment system is the most thorough and comprehensive programme accreditation of business programmes.  
The BSc in Tourism and Catering programme is designed for students who are interested in in this field, and would like to pursue a career in one of the largest and fastest-growing economic sectors in the world. 
What should I know about the PhD Programmes? 
International PhD Programme in Regional Development for professionals who have collected several years of experience in their field working at national, regional and local levels of decision making or at think tank organizations. 
The International PhD Programme in Business Administration is aimed at professionals in business or public administration with several years of experience in their field, but not necessarily in research or education.  
How can I apply? 
The application has never been easier. If you click to highlighted name of the program you can read about the admission criteria, deadlines, fees, etc. as well and if you like everything you see you can also start your application from here by clicking on "Apply now". 
In case you need further information regarding the programmes, you can find useful links and videos on our recruitment page.