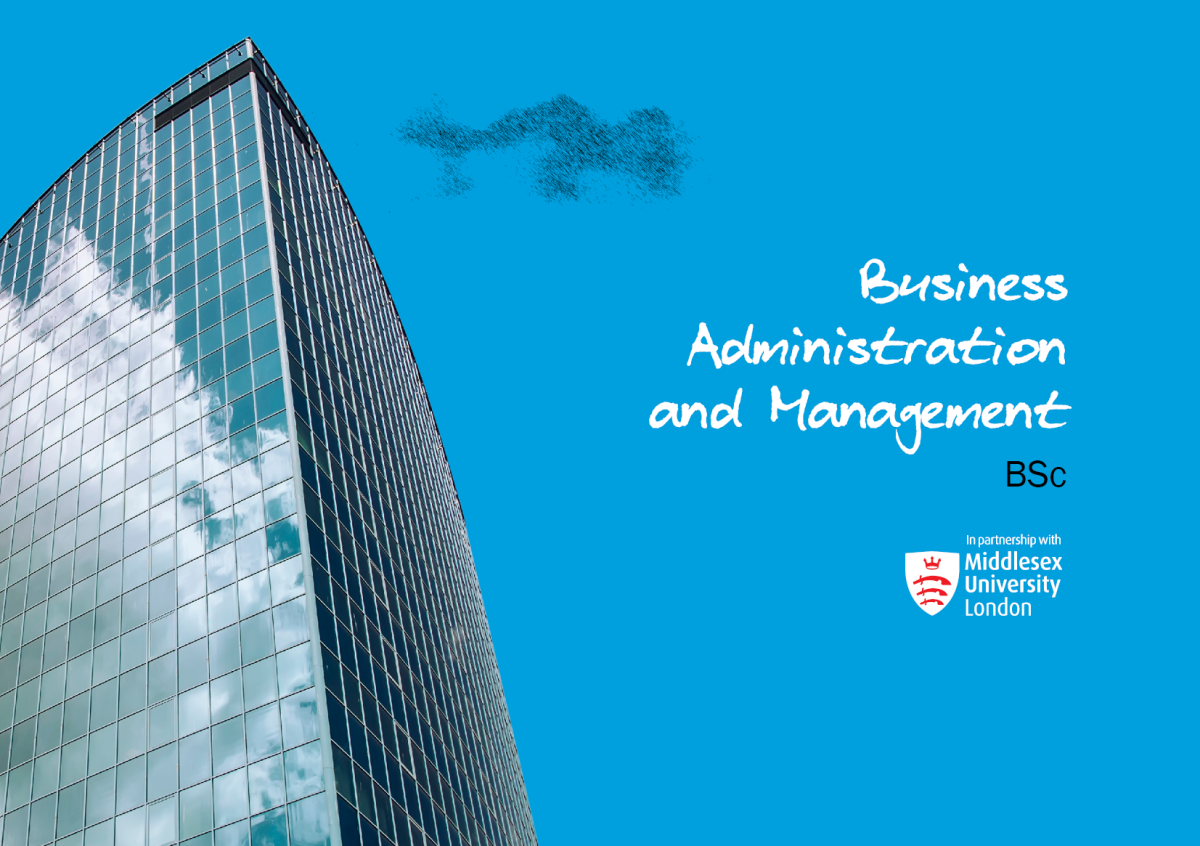 BSc Business Administration and Management
Middlesex-Pécs joint degree program
Degree: Bachelor of Sciences (BSc) in Business Administration
Duration of training: 3 years (6 semesters) for the Middlesex University Degree or 3.5 years (7 semesters) for the Hungarian National Degree
Deadline of application: 07/15/2019
Next starting date: 09/02/2019
Intake: Fall
The aims and objectives of the Program are that on completion students should have:
a solid foundation in business disciplines, and knowledge of the appropriate concepts to be used as tools of analysis for business situations;
a thorough understanding of the business environment, of business functions and of the processes appropriate to business operations;
analytical, planning and operating skills which can be applied to complex, business situations;
subject expertise and functional specialism; and
a learning experience through the three years of the course which encourages the development of personal qualities and skills appropriate to, and sought after, by the business world.
rendszeresen oktatnak nálunk angol nyelvterületről származó külföldi oktatók?
a tanulmányok sikeres befejezése után a londoni Middlesex University diplomáját is megszerezheted nálunk, és általános, felsőfokú angol nyelvvizsga bizonyítványt is szerzel?
minden évben közel 50 külföldi diákkal együtt tanulhatsz?
Program Structure
Download the program structure
Specialization: Optional modules provide an opportunity to attain an enhanced understanding of a chosen field such as marketing, management and finance, as early as on BA level studies
Academic requirements toward the British and the Hungarian degree
To obtain both British and Hungarian degrees the student must meet the following requirements:
Earn all the required credits, a total of 180 credit points - this includes 12 credit points for the thesis (required for both degrees)
Complete a one-semester long internship subsequent to the academic period (required for the Hungarian degree only)
Write and successfully defend a thesis work (required for the Hungarian degree only)
For further details concerning the academic requirements, please consult the Student Handbook.
Fees
Application fee: €100
Tuition fee:
1 150 EUR (350 000 Ft) / semester for citizens of EU member states
2 950 EUR / semester for citizens of all other countries
Deadline of payment: the first Monday of September
Registration fee: 756 GBP
(the figure is subject to change as Middlesex University reserves the right to change)
Deadline of payment: 15 October
Transfer data
Application Fee
Transfer data MNB (National Bank of Hungary)
Account Number: 10024003-00282716-00000000
Swift: HUSTHUHB
IBAN code: HU86-10024003-00282716-00000000
Name of the Receiver: Faculty of Business and Economics, University of Pecs
Tuition fee
Transfer data: MNB (National Bank of Hungary)
Account Number: 10024003-00282716-01110009
Swift: HUSTHuhb
IBAN code: HU30-10024003-00282716-01110009
Name of the Receiver: Faculty of Business and Economics, University of Pecs
Important notice! It is highly advisable that applicants obtain the necessary funds for at least one full academic year (including Registration and Tuition Fees, Living Expenses and some emergency funds) prior to enrolling in the Program. It is the Student's responsibility to meet all payment deadlines and to possess sufficient funds to cover accommodation and subsistence costs. For further details on payment requirements and the fee structure, please contact the Study Department.
Stipendium Hungaricum Scholarship Program
Hungary offers scholarships through Tempus Public Foundation for applicants from designated countries, who would like to pursue full or partial (one or two semester-long) BA/BSc, and MA/MSc or PhD studies at Hungarian state accredited higher education institutions.
For details and available scholarships, please check: http://international.pte.hu/stipendium-hungaricum-scholarship-program
Further information
Arrival: last week of August
Orientation day: First week of September
If you have any further questions, please do not hesitate toinfo [at] ktk.pte.hu ( contact us).
Type of training
Finances
Educational time
Start of education

Type of training

nappali

Finances

támogatott

Educational time

6+1

Start of education

szeptember

Type of training

nappali

Finances

350 000 Ft /félév

Educational time

6+1

Start of education

szeptember
Application
Prospective students should prove their knowledge and skills in both Mathematics and English.
The applicant has to submit the following documents by uploading them to the online application portal of the University of Pécs at https://apply.pte.hu.
Minimally CEFR B2 level language exam certificate (TOEFL/IELTS/Cambridge/ECL ) less than 2 years old
Certificate of school leaving examination and
Transcript of studies (and their superlegalized English translation)
Europass CV in English
Doctor's certificate
The payment receipt of the €100 application fee
The mailing address of the Study Department is:
University of Pecs, Faculty of Business and Economics,
Business Degree Program in English,
H-7622 Pecs, Rakoczi str. 80, Hungary
Deadline for Application
For non-EU students: 30th May
For EU-students: 20th August
Applications submitted after 30th May / 20th August will be considered for the next academic year.
The Application Process
We confirm the receipt of application materials via e-mail.
The Assessment Board reviews and evaluates every application and makes a decision within 15 working days after receiving the application fee.
Every applicant is informed of the decision of the Assessment Board immediately via e-mail.
If the applicant meets the requirements and is informed of her/his acceptances/he must then pay the tuition fee (€2750) and send us the payment receipt.
After receiving the tuition fee, the applicant will be provided with an official Acceptance letter with which s/he can contact the Hungarian Embassy and apply for a Visa.